Find Saint Martin's main airport on a map and you've found Maho Beach. How close is it, you ask? Well, if you've ever seen a photo of sunbathing tourists gawping as 747s approach the runway just yards above their heads, it was probably taken here. So come by all means and get your own snap, but you may well find that the roar of engines and the smell of jet fuel deters you from staying too long.
Thankfully things are calmer on Mullet Bay Beach, a short walk away. This is the tropical paradise you've always dreamed of: white sands, swaying palms, clear water. Waves can get surprisingly high here, making it a magnet for the island's surfers. Mullet Bay is also the site of the island's only 18-hole golf course.
Practical Info
Maho and Mullet Bay Beaches are both on the Dutch side of Saint Martin, on a spit of land which surrounds Simpson Bay Lagoon, (very) close to the main airport.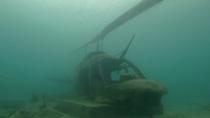 The 3- to 4-hour guided snorkel and beach tour departs daily from Great Bay in Philipsburg. Snorkel over wrecks, serving as artificial reefs attracting a ... Read more
Location: Philipsburg, Sint Maarten
Duration: 3 to 4 hrs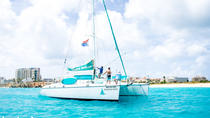 Spend the day out on the beautiful Caribbean Sea on this private sailing charter in St Maarten! Whether your group is two or 37 - you will be comfortable and ... Read more
Location: Simpson Bay, St Maarten
Duration: 5 hours (approx.)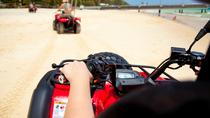 1 Review
Ride out on the adventure of a life time, joining a caravan of your peers in an exciting ATV costal ride. Take in the beauties of our 37 square mile ... Read more
Location: Philipsburg, Sint Maarten
Duration: 4 hours 30 minutes (approx.)
Top class sailing experience with great food. Snorkeling, beaching and relaxing at its best! We will visit 2 beaches.
Location: Saint-Martin, Caribbean
Duration: 5 hours
2 Reviews
Enjoy a full-circle itinerary on both the Dutch & French Side of Sint Maarten, while experiencing the major highlights & beaches ! This is a ... Read more
Location: Philipsburg, Sint Maarten
Duration: 4 hours (approx.)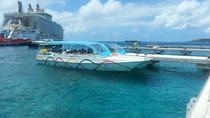 Explore both Dutch St. Maarten by waters and sail for a memorable experience aboard a motorized catamaran accommodating both open air sunshine, and shaded ... Read more
Location: Philipsburg, Sint Maarten
Duration: 4 hours (approx.)
With our "Tropical Sailing Catamaran Beach and snorkel " we will take you to the FRENCH NATURE Reserve: TINTAMARRE (swim with TURTLES around you) -  ... Read more
Location: Philipsburg, Sint Maarten
Duration: 6 hours (approx.)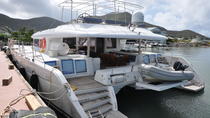 Sailing is a relaxing experience while on a big and comfortable catamaran. The professional crew will entertain and take good care of you. This experience ... Read more
Location: Simpson Bay, Sint Maarten
Duration: 5 hours (approx.)