Phillip Island is famous for its wildlife, but the headlining act is its little penguins who take center stage every evening during a sunset "penguin parade" and all waddle ashore to spend the night in their burrows. Here's how to catch the show.

Where to Go
The penguin parade takes place at Summerlands Beach on the southwestern shore of Phillip Island. Most tours run from Melbourne, about 85 miles (140 km) to the north, and include roundtrip transportation.
When to Go
Sunset hours provide the best time for spotting the little penguins in the wild, as this is when they return from feeding to rest and care for their young.
How to Go
Opt for an evening penguin parade tour from Melbourne. For the best view, upgrade to gain access to the dedicated viewing platform and watch the thousands of penguins descend on the beach. Alternatively, combine tickets for the penguin parade with an island sightseeing tour, a Melbourne city tour, or stops at other Phillip Island attractions such as the Koala Conservation Centre and Churchill Island Heritage Farm.
340 Reviews
Travel from Melbourne to Phillip Island to watch hundreds of little penguins emerge from the surf to return to their burrows for the night. Marvel at the ... Read more
Location: Melbourne, Australia
Duration: 6 hours 30 minutes (approx.)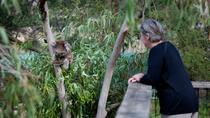 52 Reviews
Make the most out of your visit to Phillip Island with this 3-park pass, the best value for checking out three of the island's top attractions: the Penguin ... Read more
Location: Phillip Island, Australia
Duration: Flexible
624 Reviews
See penguins, koalas and kangaroos on a day trip to Phillip Island, Melbourne's wildlife wonderland and holiday island. Visit a wildlife park to get up close ... Read more
Location: Melbourne, Australia
Duration: 9 hours 30 minutes (approx.)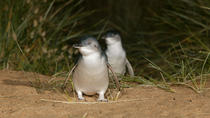 433 Reviews
See all the world class attractions of Phillip Island in one day on this small group eco tour from Melbourne. Departing Melbourne at midday, you'll travel to ... Read more
Location: Melbourne, Australia
Duration: 12 hours (approx.)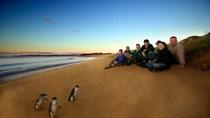 31 Reviews
Want the best penguin viewing opportunities in Australia? Take the Penguin Eco Tour for a premium penguin experience that offers a personalized, intimate ... Read more
Location: Phillip Island, Australia
Duration: 2 hours (approx.)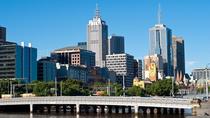 37 Reviews
See the best of Melbourne and its surrounding highlights on this super saver that combines two must-do tours at a saving of 20%! After a 3-hour city ... Read more
Location: Melbourne, Australia
Duration: 3 hours (approx.)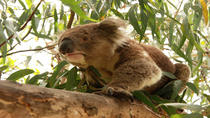 3 Reviews
Visit Phillip Island to see Victoria's iconic penguins and koalas on a private tour from Melbourne. Visit the Moonlit Sanctuary Conservation Park and see ... Read more
Location: Melbourne, Australia
Duration: 8 hours (approx.)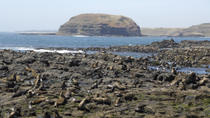 6 Reviews
Phillip Island Nature Park is close to Melbourne yet abounding with wildlife. The Little Penguins coming home for the sea and the spectacle of thousands of ... Read more
Location: Melbourne, Australia
Duration: 10 hours (approx.)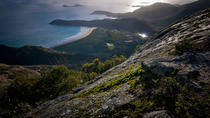 5 Reviews
Discover the natural beauty of Phillip Island and Wilsons Promontory National Park on this two-day small-group tour from Melbourne. Get back to nature with ... Read more
Location: Melbourne, Australia
Duration: 2 days (approx.)