Between 1975 and 1979 the Khmer Rouge, lead by the notorious Pol Pot, ruled the once peaceful country of Cambodia. Today, its regime is remembered for inhumane acts of torture, mass killings, and the orchestration of a national genocide. While the country has made serious strides towards rebuilding and repair, a difficult past is not forgotten. Visitors to Phnom Penh can spend a day—or even a few—traveling to memorial sites, mass graves and abandoned prisons, paying homage to the lives lost and a time in history that will hopefully never be repeated.

Choeung Ek Killing Field
Made famous in a movie by the same name, this mass grave on the outskirts of Phnom Penh's city center is the final resting place for more than some 17,000 killed by the Khmer Rouge.
Royal Palace
Explore the grounds of the Royal Palace. Here, visitors can get a real sense of Khmer culture and history wander through the Silver Pagoda, Chan Chhaya Pavilion and the Khemarin Palace.
Tuol Sleng Genocide Museum
The Khmer Rouge transformed this former high school into a prison in 1975. One of the regime's more than 150 death factories, some 17,000 Cambodians were tortured and killed on the grounds here.
National Museum
The National Museum may not land on the traditional list of Khmer sites, but this impressive museum houses one of the world's largest collections of Khmer art in the world. It offers a different look at the history of the Pol Pot rule.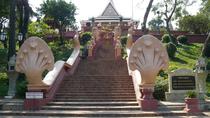 11 Reviews
Enjoy a full-day tour in Phnom Phen to visit some of the most amazing destinations including Royal Palace, Silver Pagoda, National Museum, Wat Phnom, Tuol ... Read more
Location: Phnom Penh, Cambodia
Duration: 10 hours (approx.)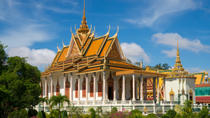 6 Reviews
Explore Phnom Penh on this full-day private tour, takes in some of Cambodia's finest pieces of Khmer and French influences with visits in the morning to the ... Read more
Location: Phnom Penh, Cambodia
Duration: 10 hours (approx.)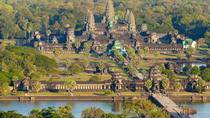 2 Reviews
This comprehensive introduction to Cambodia takes you to sites that reveal the country's tragic recent history and the inspiring UNESCO World Heritage-listed ... Read more
Location: Phnom Penh, Cambodia
Duration: 6 days (approx.)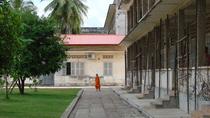 122 Reviews
Discover the history and horror of Phnom Penh's past on this half-day, small-group tour. Follow the path of one of the most tragic times of the 20th century – ... Read more
Location: Phnom Penh, Cambodia
Duration: 4 hours 30 minutes (approx.)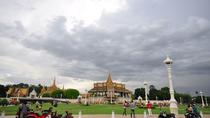 37 Reviews
Spend the day learning about Phnom Penh's past and present. Delve into the region's dark history and how it has shaped into the Cambodia of today. Visit somber ... Read more
Location: Phnom Penh, Cambodia
Duration: 8 hours (approx.)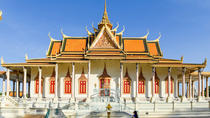 10 Reviews
Discover the the vibrant bustling capital of Cambodia, Phnom Penh. Admire the stately columns of the Cambodian king's residence, visit a temple home to ... Read more
Location: Phnom Penh, Cambodia
Duration: 8 hours (approx.)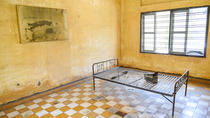 4 Reviews
Tuol Sleng Museum, also known as the Museum of Genocidal Crimes, was once used by the Khmer Rouge as a detention and torture center in the late 1970s. The ... Read more
Location: Phnom Penh, Cambodia
Duration: 4 hours (approx.)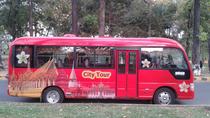 11 Reviews
Explore Phnom Penh city with this air-conditioned Shuttle Bus! Visit the must-see sites such as Killing Fields and Prison S21 on a safe, comfy & clean tour ... Read more
Location: Phnom Penh, Cambodia
Duration: 4 hours 30 minutes (approx.)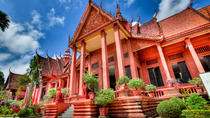 Welcome to Phnom Penh!  The capital city of Cambodia lies at the confluence of the Mekong, Tonle Sap and Bassac rivers. Phnom Penh was regarded by many as ... Read more
Location: Phnom Penh, Cambodia
Duration: 5 hours (approx.)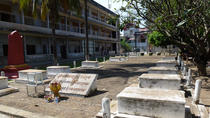 The Tuol Sleng Museum was used by the Khmer Rouge as a detention and torture center in the late 1970. We combine this trip with a stop at the Cambodian markets ... Read more
Location: Phnom Penh, Cambodia
Duration: 4 hours (approx.)