Day Trips & Excursions See all
Only Show: Day Trips | Private Day Trips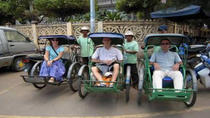 31 Reviews
Spend the day learning about Phnom Penh's past and present. Delve into the region's dark history and how it has shaped into the Cambodia of today. Visit ... Read more
Location: Phnom Penh, Cambodia
Duration: 8 hours
Ta Prohm at Tonle Bati is a wonderful little Angkor period temple lies an hour or so south of Phnom Penh. It's in a remarkably good state of repair, has ... Read more
Location: Phnom Penh, Cambodia
Duration: 8 hours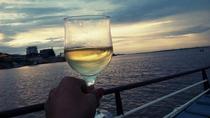 Cruise the Mekong River to the island of Koh Oknha Tei on this 7-hour tour. Visit local silk weavers to learn about their process and enjoy a meal on your ... Read more
Location: Phnom Penh, Cambodia
Duration: 7 hours
Oudong (the Victorious) is situated about 40km northwest of Phnom Penh at the foothill of mountain Phnom Udong. It served as the capital of Cambodia under ... Read more
Location: Phnom Penh, Cambodia
Duration: 8 hours
Escape the city for the tranquil island retreat of Koh Dach on this full-day tour from Phnom Penh. Travel by tuk tuk from the city, cruise across Tonle Sap ... Read more
Location: Phnom Penh, Cambodia
Duration: 7 hours
Experience rural life outside of Phnom Penh and take the climb to experience this historical site.
Location: Phnom Phen City, Cambodia
Duration: 8 hours
Oudong (also romanized as Udong or Odong ) is a town in Cambodia, situated in the north-western part of Kampong Speu Province. Located at the foothill of ... Read more
Location: Phnom Penh, Cambodia
Duration: 8 hours
Discover a hidden gem and enjoy travelling through the traditional Khmer landscapes.
Location: Phnom Phen City, Cambodia
Duration: 8 hours
This is relaxing southwestern seaside province situated 168 km from Phnom Penh. Besides the beaches Kep is the best known for having the best pepper, salt and ... Read more
Location: Phnom Penh, Cambodia
Duration: 8 hours
Sambor Prei Kuk  is an archaeological site in Cambodia located in Kampong Thom Province, 30 km (19 mi) north of Kampong Thom, the provincial capital,206 km ... Read more
Location: Phnom Penh, Cambodia
Duration: 8 hours
Oudong does not only offer spectacular views over the innumerable sugar palm trees that punctuate the horizon, this town has an important spiritual ... Read more
Location: Phnom Penh, Cambodia
Duration: 6 hours
Visit the Kirirom National Park and see Cambodian nature. Enjoy lunch at Kirirom Resort. See pine forests and relax as you hear the streams at the national ... Read more
Location: Phnom Penh, Cambodia
Duration: 8 hours
Only Show: Day Trips | Private Day Trips