Dubbed the
Pearl of the South
, Phuket is one of the world's most famous beach destinations.Thailand's largest and most visited island, the hot spot revolves around and thrives on tourism yet retains a spark of the real Thailand. Here are some of the best ways to spend three days in Phuket.
Day 1: Exploring the Island
The best way to get an introduction to the island and check out the downtown scene is by taking a morning tour with an English-speaking guide who can tell you all you need to know about your new surroundings. In the evening, be dazzled by the Las Vegas-style Simon Cabaret Show, or combine dinner and a Thai cultural show at FantaSea, where the whirling, swirling, vivid display of Thailand's exotic heritage delight viewers.
Day 2: Get Active
After your introductory day out on the island, it's time to get out there and get moving. A vacation in Phuket definitely means dipping your toes in the gorgeous blue water, but you can also opt to take the plunge on a rafting adventure. Go for a rain forest canoe ride down the Sok River in the island's interior, or explore the mysterious tidal caves of Phang Nga Bay by canoe.

Day 3: The Surrounding Waters
If yesterday's activities didn't include enough water-fueled action for you, you're in luck. Phuket is surrounded by exquisite groups of islands, all easily seen on a day trip. Ride a speedboat to Krabi, famous for its snorkeler's wonderland of limestone caves and white-sand beaches, or see Koh Phi Phi for yourself—some say its the region's most beautiful island group. If you'd rather sail more leisurely, ride a ferry to the nearby islands for some free time to swim, snorkel, and soak up the sunshine.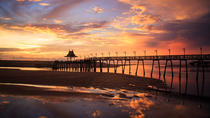 11 Reviews
Enjoy a day away from the hustle and bustle of the city with our eco adventure day-trip from Phuket. Exploring mangrove forest to see the habitat for many ... Read more
Location: Phuket, Thailand
Duration: 10 hours (approx.)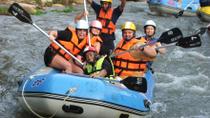 10 Reviews
Want to up the ante on your Phuket trip? Combine off-roading and white-water rafting on a full-day guided adventure from Phuket. Go for a wild ride in the rain ... Read more
Location: Phuket, Thailand
Duration: 10 hours (approx.)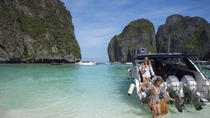 144 Reviews
This tour offers a full day out to visit Koh Phi Phi, which many regard as the two most beautiful islands in the Andaman Sea.
Location: Phuket, Thailand
Duration: 8 hours (approx.)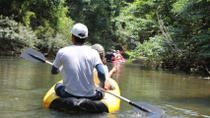 86 Reviews
Canoe through the idyllic scenery of Phang Nga Bay on this day trip from Phuket. This national marine park is dotted with dozens of islands, limestone cliffs ... Read more
Location: Phuket, Thailand
Duration: 7 hours (approx.)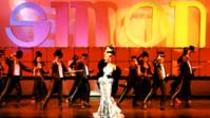 75 Reviews
Experience the ultimate extravaganza at the Phuket Simon Cabaret Show. An entertaining night not to be missed!
Location: Phuket, Thailand
Duration: 2 hours (approx.)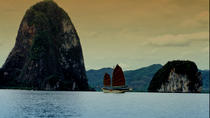 18 Reviews
Capture a postcard-perfect sunset during a Phang Nga Bay dinner cruise aboard a traditional junk from Phuket. Embrace the balmy evening air as you soak up ... Read more
Location: Phuket, Thailand
Duration: 5 hours (approx.)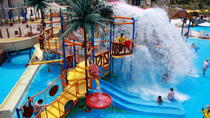 1 Review
Cool off in the tropical heat of Phuket at Splash Jungle Water Park — perfect for children and fun for the entire family. With tons of pools and water slides ... Read more
Location: Phuket, Thailand
Duration: Varies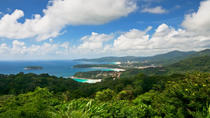 294 Reviews
Familiarize yourself with the island of Phuket on a half day guided coach tour. Take in the islands natural beauty as you drive along the beach roads through ... Read more
Location: Phuket, Thailand
Duration: 4 hours (approx.)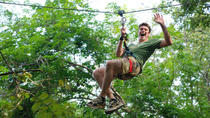 2 Reviews
Calling all adrenaline junkies! This thrilling outdoor adventure from Phuket is a must-do activity for children and adults who wish to test their stamina at ... Read more
Location: Phuket, Thailand
Duration: 4 hours 30 minutes (approx.)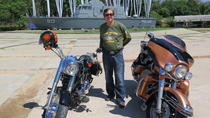 Introducing the fantastic motorcycle tour to Phang Nga province from Phuket, where we will take you to Khao Lak Beach, LamPi Waterfall and Tsunami Memorial. We ... Read more
Location: Phuket, Thailand
Duration: 10 hours (approx.)