Piazza dei Miracoli Tours
Some of the finest gems of Western architecture are clustered on Pisa's Piazza dei Miracoli, known locally as Piazza del Duomo.
Your first sight of the Leaning Tower of Pisa, the Duomo and the Baptistery is literally breathtaking, their white marble shining in the sunshine on a bed of emerald green lawn against a summer's blue sky.
Apart from the glorious architecture – white, red and green marble, Romanesque curves, Tuscan arches and Gothic points – it's the almost surreal spatial quality of the buildings that creates a sensation.
Come here during the day to see the buildings' white marble shine in the sunlight, and return again at night when visitors are fewer and the buildings are beautifully floodlit.
A full-immersion of all the marvelous white-marble monuments composing the celebrated " Piazza dei Miracoli ": Cathedral , Baptistery and ... Read more
Location: Pisa, Italy
Duration: 2 hours (approx.)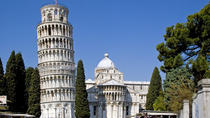 685 Reviews
See the highlights of Pisa on a day trip from Florence, and use a skip-the-line ticket to climb the UNESCO-listed Leaning Tower of Pisa. After traveling ... Read more
Location: Florence, Italy
Duration: 5 hours 30 minutes (approx.)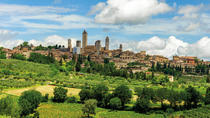 91 Reviews
Discover three of Tuscany's most iconic destinations on a full-day tour from Florence by coach. Snap photos of the famous Leaning Tower and Piazza dei Miracoli ... Read more
Location: Florence, Italy
Duration: 14 hours (approx.)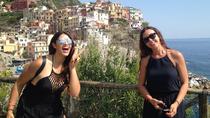 125 Reviews
Spend an unforgettable day exploring Pisa and the enchanting Cinque Terre region on this must-do tour from Florence, offered to people between 18 and 45 years ... Read more
Location: Florence, Italy
Duration: 13 hours (approx.)
5 Reviews
Explore the highlights of two of Tuscany's most famous cities, Florence and Pisa, on this small-group self-guided day trip from Rome. Walk through the historic ... Read more
Location: Rome, Italy
Duration: 12 hours (approx.)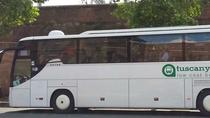 102 Reviews
Low cost transfer that lets you visit Florence and Pisa from the port of Livorno. That is why this service is suitable for cruises passengers enjoying the ... Read more
Location: Livorno, Italy
Duration: 8 hours (approx.)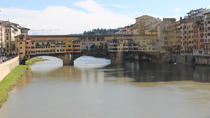 42 Reviews
Visit two of Tuscany's most representative cities, Florence and Pisa, on a full-day tour. Explore the birthplace of the Italian Renaissance, walk along ... Read more
Location: Rome, Italy
Duration: 12 hours (approx.)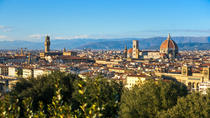 18 Reviews
Head out on an independent shore excursion from the La Spezia port to the towns of Florence and Pisa, breathing in the magical atmosphere that only Tuscany can ... Read more
Location: La Spezia, Italy
Duration: 9 hours (approx.)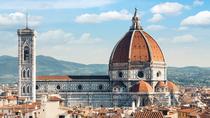 9 Reviews
Explore two of the most important cities of Tuscany, Florence and Pisa, in a single day. Take a high speed train from Rome straight to the center of Florence, ... Read more
Location: Rome, Italy
Duration: 15 hours (approx.)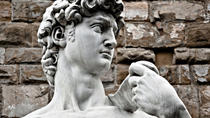 9 Reviews
Join this small-group shore excursion from Livorno to Pisa and Florence. Accompanied by an English-speaking guide, drive along the countryside to discover ... Read more
Location: Livorno, Italy
Duration: 9 hours (approx.)