712 Reviews
Address:

Piazza dei Miracoli, Pisa 56126, Italy

Hours:

Open daily
Pisa Duomo
Pisa's marvelously striped marble cathedral is a textbook example of Pisan Romanesque architecture, dating back to 1064.
Roughly cross-shaped, the duomo features a galleried exterior topped with a small dome and completed with a rounded apse.
Inside, the building's five naves create a sea of pillars rising to a golden coffered ceiling.
Much medieval detail was lost during a disastrous fire in 1595, but the mosaic by Cimabue surrounding the altar survived intact. Another highlight is the ornately carved pulpit by Giovanni Pisano.
Practical Info
Pisa's Duomo is on Piazza dei Miracoli, around 1.5 km (1 mile) north of the train station, over the River Arno.
Walk through the medieval center of town to get here, or jump on a bus at the station.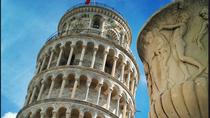 Birthplace of one of modernity's greatest scientists, Galileo Galilei, the coastal city of Pisa is found in the centre of a fertile plain in north western ... Read more
Location: Pisa, Italy
Duration: 60 minutes (approx.)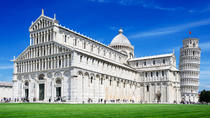 8 Reviews
Enjoy this afternoon trip to Pisa and take the chance to admire the impressive Leaning Tower and Piazza dei Miracoli, with its marble architecture and neat ... Read more
Location: Florence, Italy
Duration: 6 hours (approx.)
Tour between masterpieces of architecture, sculpture and painting of the two famous cities of art of Tuscany coast!
Location: Florence, Italy
Duration: 9 hours (approx.)
This is a combo tour that combines, in one only day, a complete guided walking tour of the city of Florence in the morning with a beautiful excursion to the ... Read more
Location: Florence, Italy
Duration: 8 hours 30 minutes (approx.)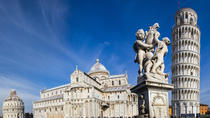 Experience Pisa beyond the Leaning Tower, on this private five-hour tour from Florence for up to seven people, including transportation and a two-hour walking ... Read more
Location: Florence, Italy
Duration: 5 hours (approx.)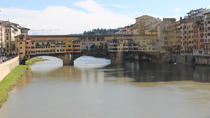 14 Reviews
Visit two of Tuscany's most representative cities, Florence and Pisa, on a full-day tour. Explore the birthplace of the Italian Renaissance, walk along ... Read more
Location: Rome, Italy
Duration: 12 hours (approx.)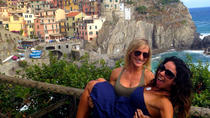 72 Reviews
Spend an unforgettable day exploring Pisa and the enchanting Cinque Terre region on this must-do guided tour from Florence, offered to people between 18 and 39 ... Read more
Location: Florence, Italy
Duration: 13 hours (approx.)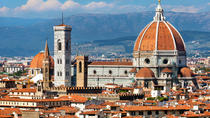 123 Reviews
When your cruise ship docks in Livorno and you have only a single day to see the surrounding Italian towns of Pisa and Florence, you'll need a privately guided ... Read more
Location: Livorno, Italy
Duration: 9 hours (approx.)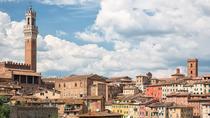 13 Reviews
Enjoy the rich history and the art of the most spellbinding sights in Tuscany in a single memorable day with a scrumptious lunch including wine tasting
Location: Florence, Italy
Duration: 12 hours (approx.)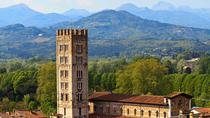 3 Reviews
Explore the historic cities of Pisa and Lucca on a full day tour from Florence and discover some of the most beautiful Renaissance architecture in Tuscany. ... Read more
Location: Florence, Italy
Duration: 11 hours 30 minutes (approx.)