Whether it's dipping below the ocean's surface, riding the epic waves or exploring incredible ocean reefs, Playa del Carmen proves a wet water wonderland for travelers who love sun, sand and sea.
It takes some serious skill to hang ten, but stand-up paddle board lessons prove the perfect way for travelers to practice their balance, work out their core and experience the thrill of coasting over the crystal clear waters of the Caribbean Sea. Expert guides help newbies transition from the sand to the surf and insure an awesome outdoor experience. And although standup paddle boards may be all the rage, kiteboarding in Playa del Carmen can crank adventure up to a whole new level. Dubbed an extreme sport, this combination of windsurfing, surfing and waterskiing is ideal for beginners.
When it comes to water activities, there are few experiences more magical than swimming with dolphins, and there are few places better to do it than the waters beyond Playa del Carmen. Join fellow travelers as they head into the Caribbean Sea where playful dolphins greet eager tourists. Dive below the surface to see these incredible mammals up close and enjoy belly rides on dolphins and friendly kisses from one of Mother Nature's friendliest creatures.
You can even have an adventure as you journey to your water destination on an ATV ride through the Mexican jungle to a freshwater cenote. Experience the best of both land and sea, and navigate the winding roads thick with ancient tree roots and forest foliage aboard an all-terrain vehicle before slipping into the cooling waters of a natural freshwater pool.
There's also the Sian Ka'an Wilderness, one of the largest eco reserves in Mexico. Located near the Mayan Ruins of Tulum, Sian Ka'an Wilderness offers travelers the opportunity to hike through thick jungles, explore old Mayan temples and boat across freshwater lagoons or float on quiet streams. Whether it's snorkeling Cenote Azul, trekking wooded trails or wandering the Yucutan Peninsula, Sian Ka'an has something for every adventurer.
If you'd rather not venture deep into the jungle, dive into the open waters of the crystal clear Caribbean Sea and experience some of the best diving Mexico has to offer. Explore underwater reefs and swim into impressive underwater caverns where current-less waters result in ideal viewing conditions.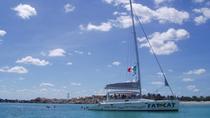 26 Reviews
Imagine cruising along the Riviera Maya on a luxury 45 foot (14 meter) catamaran, snorkeling in the crystal clear waters, and lazing in the sun while enjoying ... Read more
Location: Playa del Carmen, Mexico
Duration: 4 hours (approx.)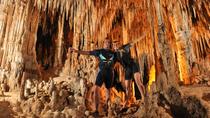 11 Reviews
Discover the splendor of Río Secreto Nature Reserve: Journey to the heart of a cenote, and in the silence of the underground cave, marvel at the ... Read more
Location: Playa del Carmen, Mexico
Duration: 7 hours (approx.)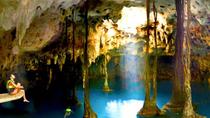 13 Reviews
Visit the park of Xenotes Oasis Maya and explore four phenomenal cenotes in the Yucatan jungle, each calling for a different adventure: rappelling, ziplining, ... Read more
Location: Playa del Carmen, Mexico
Duration: 10 hours (approx.)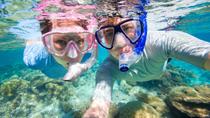 6 Reviews
Coast over the breathtaking turquoise waters of the Riviera Maya and snorkel in the Caribbean Sea! Your expert captain takes you to Punta Venado, one of the ... Read more
Location: Puerto Aventuras, Mexico
Duration: 4 hours (approx.)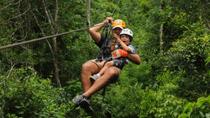 3 Reviews
Want to zipline upside down? On this half-day tour inside Selvatica, an award-winning Cancun ecological park, sail through the jungle on 12 ultra-thin cables, ... Read more
Location: Playa del Carmen, Mexico
Duration: 4 hours (approx.)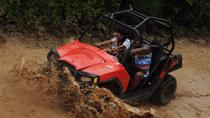 1 Review
Bored of the beach at Playa del Carmen? Sign up for this half-day tour jam-packed with adventure in the Yucatan jungle. Inside Selvatica, an award-winning ... Read more
Location: Playa del Carmen, Mexico
Duration: 4 hours (approx.)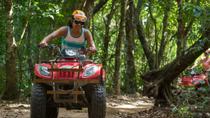 5 Reviews
Let the dust fly as you bump along the jungle trails of Native Park aboard an ATV. On this guided day trip inside a private nature reserve, discover Maya ruins ... Read more
Location: Playa del Carmen, Mexico
Duration: 4 hours (approx.)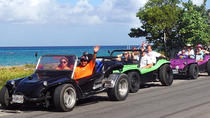 2 Reviews
Explore the best of Cozumel on this small-group adventure tour. Take the ferry from Playa del Carmen and see the underwater world by going snorkeling. You'll ... Read more
Location: Cozumel, Mexico
Duration: 5 hours (approx.)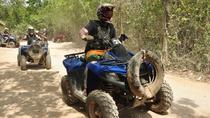 Send your adrenaline into overdrive on this award-winning eco-adventure through a Cancun jungle park at Selvatica. On this half-day combo tour from Playa del ... Read more
Location: Playa del Carmen, Mexico
Duration: 4 hours (approx.)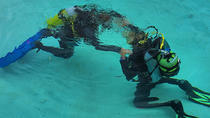 1 Review
Have you always wondered what it's like to breathe underwater, experience unparalleled adventure and see the world beneath the waves, this is where it starts. ... Read more
Location: Playa del Carmen, Mexico
Duration: 6 hours (approx.)