Playa del Carmen's scenic Caribbean coastline and close proximity to historic ruins draw travelers in search of a truly Mexican experience. Whether its wandering the streets of this once small fishing town, heading below the surface on an epic scuba diving adventure or climbing the ruins of Chichen Itza, Playa del Carmen proves the perfect starting point for a handful of incredible adventures.
Chichen Itza
Once one of the largest Mayan cities, Chichen Itza ranks among the most popular destinations for travelers to Playa del Carmen and is known for its diverse population and unique architecture. More than 1 million tourists venture to these historic ruins every year to wander the ancient pyramids and explore the crumbling temples.
Tulum
This Maya walled city stationed on a rocky cliff along the Yucatan Peninsula and the Caribbean Sea was once a major port for Mexicans in living in the area. Today, the well-preserved ruins rank among the nation's most popular, thanks to breathtaking views of turquoise seas. The Temple of the Frescoes, which was once used to track the movements of the sun, is just one of the numerous structures that make a trip to Tulum unique.
Xel-Ha
Just south of Playa del Carmen is the coastal city of Xel-Ha. Clear blue waters, lush green coastline and a lazy winding river draw travelers in search of sun and sand. Xel-Ha is known for its world-class scuba diving, snorkeling right off the shoreline and ideal swimming conditions. Plus adventurous travelers can even hike and bike through the coastal jungle.
Xplor
Xplor is a unique underground adventure park where travelers can fly through spectacular natural scenery on mile-high zip lines and navigate a peaceful river, floating between stalactites and stalagmites. Travelers can crank up the intensity driving amphibious off-roaders through swampy waters and visitors love that food and drinks are all included in the price of admission.
Coba Ruins
Stationed just 90 kilometers east of the famous Chichen Itza, the Coba Ruins date back to about 100 B.C. Its main attraction is a massive ancient pyramid that's still open to the public, which means travelers to Coba can ascend 130 steps to the top of this historic monument and take in epic views of the surrounding landscape while catching their breath for the return trip.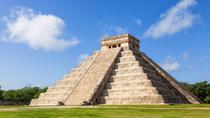 333 Reviews
Arrive early and beat the crowds on this tour of Chichen Itza with an expert archaeologist guide — a Viator Exclusive available nowhere else! Experience in ... Read more
Location: Playa del Carmen, Mexico
Duration: 9 hours (approx.)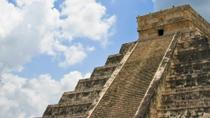 78 Reviews
Unlock the mysteries of the ancient Mayan culture on this fascinating full day sightseeing tour from Riviera Maya. Chichen Itza is a famous archaeological ... Read more
Location: Riviera Maya, Mexico
Duration: 12 hours (approx.)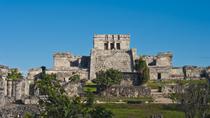 93 Reviews
Explore the bluff-top Mayan city of Tulum without the usual crowds on this early morning tour with an archeologist guide — a Viator Exclusive that can't be ... Read more
Location: Playa del Carmen, Mexico
Duration: 8 hours (approx.)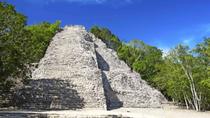 57 Reviews
Beat the crush of crowds and explore Coba in peace on this early morning tour with an archaeologist guide — a Viator Exclusive that can't be booked anywhere ... Read more
Location: Cancun, Mexico
Duration: 10 hours (approx.)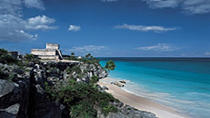 15 Reviews
Venture to the mysterious ruins of Tulum on a full day trip from Riviera Maya and enjoy the view as you explore this abandoned walled city towering above the ... Read more
Location: Riviera Maya, Mexico
Duration: 12 hours (approx.)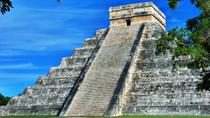 52 Reviews
Discover the mystery and allure of Chichen Itza, the ancient capital of the Mayan Empire, on a full-day tour from Playa del Carmen. At this UNESCO World ... Read more
Location: Playa del Carmen, Mexico
Duration: 12 hours (approx.)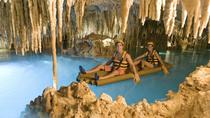 12 Reviews
Experience outdoor thrills at Xplor Adventure Park, located minutes away from Playa del Carmen. Zipline over treetops, steer an amphibious vehicle through the ... Read more
Location: Playa del Carmen, Mexico
Duration: Varies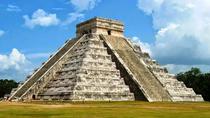 1 Review
Enjoy the ultimate Yucatan experience – a different kind of a tour with small and personal groups. Explore, first-hand, some of the most famous wonders of the ... Read more
Location: Playa del Carmen, Mexico
Duration: 7 to 9 hrs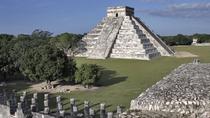 A full-day tour that will give you the chance to see two very important archaeological sites in Yucatan. Coba and Chichen Itza.  Your tour begins with hotel ... Read more
Location: Playa del Carmen, Mexico
Duration: 12 hours (approx.)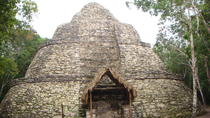 5 Reviews
See the city where archaeologists found on a stelae dated 623 BC, a characteristic of the Mayan Cities that were connected by roads called Sacbe. You'll have ... Read more
Location: Playa del Carmen, Mexico
Duration: 7 to 9 hrs