Think of Port Douglas and what do you imagine? Sand, sunshine, that tropical rainforest and a whole lot of beaches. If you're visiting tropical north Queensland, as amazing is the rainforest is, sometimes you just can't go past that beautiful turquoise water. Luckily, you don't have to!

Port Douglas is home to some of the most beautiful beaches around, not to mention coral cays teeming with life. Begin your exploration of the water by sticking on top of it. Helicopter flights are a great way to take in the amazing views of the region. Though a helicopter ride will keep you firmly above the water, it's a fantastic way to appreciate the scope of the reef. Don't stay above the water too long though! Some of the best ways to get out on the water involve equipment that can be hired from any number of places in town. Rent a kayak, take a surfing lesson or try your hand at windsurfing to pump your adrenaline.

Of course, the big draw for water activities in Port Douglas is the Great Barrier Reef!  Cruises to the reef are a dime a dozen, so you'll have plenty of choice to make sure you're getting the perfect experience to suit your tastes. Large cruise boats take groups of people out to pontoons on the reef, whilst smaller charters take small or private groups for a more intimate experience.

From on the water to under it, snorkeling is one of the best ways to see the reef. Many tour operators, and even some hotels, rent out snorkeling gear, or you can bring your own, to snorkel right off the beaches. You'll need a mask, snorkel and fins – and be sure to ask about stinger suits and stinger season. If you're on a tour however, all of the above will be taken care of for you. There's less danger of stingers out on the reef, and the coral cays are less disturbed than those near shore. If you have the time (and clearance from your doctor), diving on the Great Barrier Reef is one of the most highly recommended water activities in Port Douglas. Descending into the underwater realm is truly a magical experience.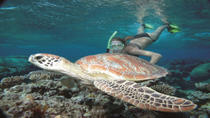 72 Reviews
Set sail from Port Douglas for a day of snorkeling and relaxing on the Great Barrier Reef's Low Isles. The sheltered white sands are surrounded by tropical ... Read more
Location: Port Douglas, Australia
Duration: 7 hours 30 minutes (approx.)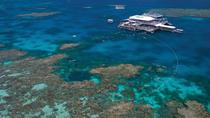 37 Reviews
Great for beginners, non-swimmers and first-time visitors to Tropical North Queensland cruise to Agincourt Reef from Port Douglas. You can watch fish feeding, ... Read more
Location: Port Douglas, Australia
Duration: 8 hours (approx.)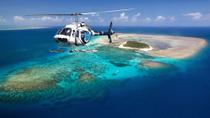 30 Reviews
Explore Australia's Great Barrier Reef from the air and the water! A scenic helicopter flight or high-speed catamaran cruise from Port Douglas will take you ... Read more
Location: Port Douglas, Australia
Duration:
Varies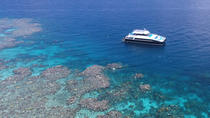 6 Reviews
Explore the very outer Great Barrier Reef in luxury and style with Calypso. The custom designed vessel will take you to Agincourt or Opal Reef, both regarded ... Read more
Location: Port Douglas, Australia
Duration: 7 hours 30 minutes (approx.)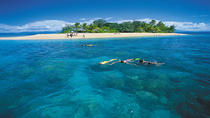 57 Reviews
Low Isles is an idyllic, unspoilt coral cay island just one hour's sailing from Port Douglas aboard the 30 metre sailing catamaran, Wavedancer. With ... Read more
Location: Port Douglas, Australia
Duration: 9 hours 30 minutes (approx.)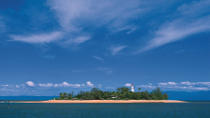 7 Reviews
Sail to the Great Barrier Reef's Low Isles during a relaxing, afternoon cruise aboard a luxury catamaran. Moor at a secluded island with pristine white-sand ... Read more
Location: Port Douglas, Australia
Duration: 5 hours 30 minutes (approx.)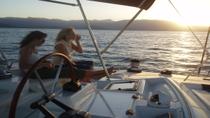 28 Reviews
Experience a peaceful, tranquil sunset during a sailing cruise from Port Douglas. After being welcomed aboard a luxury catamaran with a complimentary drink of ... Read more
Location: Port Douglas, Australia
Duration: 90 minutes (approx.)
19 Reviews
Based in Port Douglas, Poseidon is a modern 24metre (79ft) dive and snorkel catamaran designed for personalised Great Barrier Reef dive and snorkel adventures. ... Read more
Location: Port Douglas, Australia
Duration: 8 hours (approx.)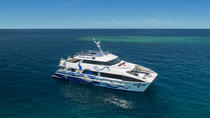 2 Reviews
Cruise to the Outer Great Barrier Reef from Port Douglas aboard AquaQuest, the newest luxury dive and snorkel vessel in Port Douglas. Join the friendly and ... Read more
Location: Port Douglas, Australia
Duration: 1 day (approx.)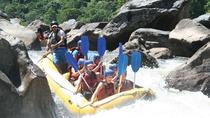 37 Reviews
Seeking a white water rafting adventure? The Barron River, 20-minutes north of Cairns, offers spectacular scenery as you paddle through the Barron Gorge ... Read more
Location: Cairns, Northern Beaches, Australia
Duration: 3 hours 30 minutes (approx.)