520 Reviews
Address:

404 NW 10th Ave LL1, Portland, Oregon 97209, USA
Pearl District
Portland's most popular commercial area, "The Pearl", as it's locally known, is north of downtown between West Burnside Street, the Willamette River, NW Broadway and the Interstate 405 freeway. Once a lonely industrial district of decaying warehouses and rail yards, a boom in urban renewal in the late 1990s to the early 2000s prompted an allusion to the area's scruffy architecture as crusty oysters containing pearls. These "pearls" were initially artists' lofts and galleries, but the neighborhood now teems with upscale eateries, small performance venues and independent boutiques as well.

The Pearl's biggest attraction is also one of the most-visited spots in Portland: the flagship Powell's City of Books. Spanning an entire city block (between NW 10th and 11th Avenues, W. Burnside and NW Couch Streets), Powell's bills itself as the world's largest independent bookstore. Galleries and other area businesses stay open late for First Thursdays (held on the first Thursday of each month), and at the Gerding Theater at the Armory (a looming fortress of a building at NW Davis, between 10th and 11th Avenues), the Portland Center Stage hosts some of the city's best theater.

For a leafier version of this condensed urban area, the Pearl offers three parks: Jamison Square (at NW Johnson, between 10th and 11th Avenues) has a cascading fountain and ebbing tide pool; the recreated wetlands of the one-acre Tanner Springs Park (NW 10th Avenue and Marshall Street) and the elegant North Park Blocks (between Glisan and Ankeny Streets), which date to the 1860s, feature tall maple, elm and locust trees, gracefully curving street lamps and a bronze replica of a Shang Dynasty sculpture (a public gift from a Chinese businessman) featuring a baby elephant perched on its mother's back.
Practical Info
The Pearl District, formerly occupied by warehouses, factories, and train yards, now plays host to art galleries, cultural centers, and renowned breweries. ... Read more
Location: Portland, Oregon
Duration: 3 hours (approx.)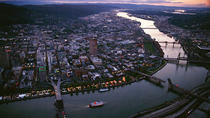 75 Reviews
Experience one of the Pacific Northwest's most dynamic cultural hubs on this small-group Portland sightseeing tour. As you travel by luxury vehicle with your ... Read more
Location: Portland, Oregon
Duration: 4 hours (approx.)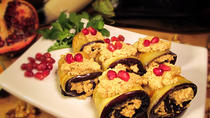 10 Reviews
Taste your way through Portland's bustling downtown on a food tour with a local guide. You'll visit both established favorites and trendy food carts to sample ... Read more
Location: Portland, Oregon
Duration: 3 hours 15 minutes (approx.)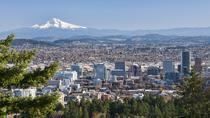 325 Reviews
On this full-day tour, you'll see the best of the Portland area including downtown's Pioneer Square, the famous food carts, eclectic neighborhoods and the ... Read more
Location: Portland, Oregon
Duration: 8 hours 30 minutes (approx.)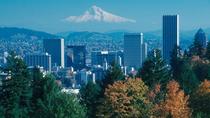 19 Reviews
Prepare to be introduced to the incredible 9am City of Portland. This is the only city tour in Portland that offers a well-balanced overview of both downtown ... Read more
Location: Portland, Oregon
Duration: 3 hours 30 minutes (approx.)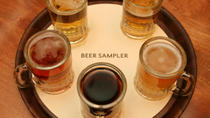 43 Reviews
Experience Portland's world-famous beer culture on this fun bike tour – the perfect way to explore this gorgeous city. Following your local guide ... Read more
Location: Portland, Oregon
Duration: 3 hours (approx.)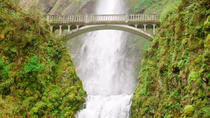 27 Reviews
See Portland's best sights and the spectacular natural beauty of the nearby Columbia River Gorge with this combo tour. Use your 2-day hop-on hop-off ... Read more
Location: Portland, Oregon
Duration: 2 days (approx.)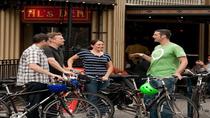 15 Reviews
Discover the beauty, culture and history of Portland on a guided bike tour -- the ideal way to experience the city! Pedal through downtown, Chinatown and the ... Read more
Location: Portland, Oregon
Duration: 3 hours (approx.)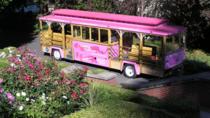 46 Reviews
See all of Portland's top attractions on this hop-on hop-off trolley tour, a fun, easy way to sightsee. With your 1-day or 2-day pass, explore Portland aboard ... Read more
Location: Portland, Oregon
Duration: Varies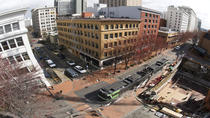 19 Reviews
On this walking tour of Portland, visit the Pearl District, Powell's Bookstore, the Portlandia Statue, the city's famous food carts and more. Your ... Read more
Location: Portland, Oregon
Duration: 2 hours 30 minutes (approx.)