Portland is regularly included on lists of the most bicycle-friendly cities in the United States (and sometimes in the world). So it's not surprising that not only do the locals love getting around on two wheels, seeing Portland by bike is a great way for visitors to experience the city.

Despite Portland's reputation as a rainy city, the weather remains fairly mild year-round. Portlanders who bike-commute, or ride regularly do so in just about any weather. There are wide bike lanes on major streets throughout the city (including some areas painted bright green to alert cars about where bikes can be), and bike lanes crossing nearly every bridge (including the I-205 bridge crossing the Columbia River between Oregon and Washington).

In addition to the utilitarian aspects of using a bike to commute to work or school in Portland, or just cycling as your main mode of transportation, there are also fun bike-centric events in the city. Each year 10 city bridges get shut down to cars for part of a day for the Bridge Pedal, when cyclists can cross all the bridges (including many that are usually off-limits to bikes). May is Bike Month in Portland, during which there are a series of "bike breakfasts" at different points in the city, where you can get free coffee and a pastry if you arrive on a bike. And of course there's Portland's Naked Bike Ride, which brings out the quirky side of the city.

There are lots of places to rent a bike in Portland if you'd like to experience the city from your own set of two wheels. Bike rental shops are located throughout the city, so inquire at your hotel to see which might be closest to you. Some hotels also loan bikes to guests. And if you'd rather not worry about navigating while you explore, then sign up for one of the many Portland by bike guided tours. You can tour downtown Portland by bike, go on a theme tour from brewery to brewery by bike, or make a longer day of it with a bike tour in the nearby Willamette Valley wine region or the Columbia River Gorge.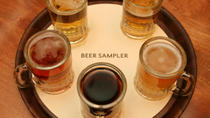 43 Reviews
Experience Portland's world-famous beer culture on this fun bike tour – the perfect way to explore this gorgeous city. Following your local guide ... Read more
Location: Portland, Oregon
Duration: 3 hours (approx.)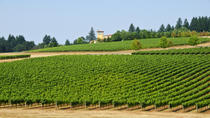 6 Reviews
Leave Portland for the day to discover Willamette Valley wine country, where you'll breathe in the fresh air and admire gorgeous vistas on a bike ride to ... Read more
Location: Portland, Oregon
Duration: 5 hours (approx.)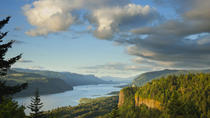 39 Reviews
Travel from Portland to the Columbia River Gorge for a fun biking and hiking adventure! Soak in this beautiful Pacific Northwest landscape as you follow your ... Read more
Location: Portland, Oregon
Duration: 5 hours (approx.)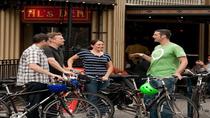 15 Reviews
Discover the beauty, culture and history of Portland on a guided bike tour -- the ideal way to experience the city! Pedal through downtown, Chinatown and the ... Read more
Location: Portland, Oregon
Duration: 3 hours (approx.)
Enjoy a bike ride in the morning (bicycle provided) and relax with lunch and wine tasting in the afternoon. Greet the morning with scenic forest views on ... Read more
Location: Portland, Oregon
Duration: 8 hours (approx.)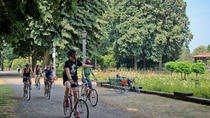 Explore Portland like a local WITH a local! Check out the best off-the-beaten-path spots on this scenic 3-hour tour of NE Portland. We'll explore the flavors, ... Read more
Location: Portland, Oregon
Duration: 3 hours (approx.)