You can make either a day trip or a weekend out of the Willamette Valley wine country, which begins about 45 minutes southwest of Portland.

On the latter journey, you'll see lots of small towns and working farms.

Willamette Valley wines are generally made with European grapes ideally suited to northern Oregon's cool, damp weather. Common varietals are Pinot Noir and Riesling, and the Willamette vintages of each are regarded as some of America's best wines.

If you only have a day, head to the North Willamette region, the most condensed area of the valley. Tasting standouts here include August Cellars and Carlton Winemakers Studio (both of which feature vintages from area micro-wineries), as well as renowned vineyards like Argyle, Sokol Blosser, Domaine Drouhin, Domaine Serene and Archery Summit.

For lunch, tuck into the farm-to-table cuisine at Dundee Bistro, a favorite of local winemakers, or treat yourself to a picnic with a vineyard view. The Filling Station Deli in Carlton has a great selection of picnic fixings, the Duck Pond Cellars has a small deli selling meats and cheeses or, while still in Portland, you could assemble provisions at a grocery store like Safeway or Zupan's. To enjoy your repast, head to a vine-side patio like the one at WillaKenzie Estate.

If you have more of a weekend on your hands, be sure to also explore the western end of the North Willamette. Start your day with espresso drinks and hearty breakfast sandwiches at the South Store Cafe in rural Scholls, which is surrounded by the foothills of the Cascade Range. Head to Forest Grove to taste wine at elegant Montinore Estate, which in addition to a fine Pinot Gris, features a graceful grove of oaks through which to stroll. You can visit the elegant tasting room at Shafer Vineyards and then take a free tour at SakeOne, America's only sake brewery.

Enjoy the food-and-sake pairing at SakeOne, or stop for some boutique shopping and a lunch of Spanish tapas and local wines at La Rambla in McMinnville's sleepy, historic downtown. In the evening, head to McMenamin's Grand Lodge in Forest Grove for a casual dinner amidst Victorian-era decor at The Ironwork Grill, or head back to Carlton and enjoy a romantic multi-course meal at Tina's.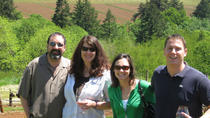 17 Reviews
Join us on our all day Willamette Valley Wine Tour, and get a taste of the most decadent wines the lush Willamette Valley has to offer. Whether you are a wine ... Read more
Location: Portland, Oregon
Duration: 7 hours 30 minutes (approx.)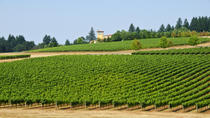 6 Reviews
Leave Portland for the day to discover Willamette Valley wine country, where you'll breathe in the fresh air and admire gorgeous vistas on a bike ride to ... Read more
Location: Portland, Oregon
Duration: 5 hours (approx.)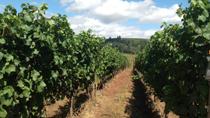 3 Reviews
World famous Pinot Noirs, crisp Chardonnays, and sweet Rieslings are just a taste of the dozens of varietals that Oregon has to offer. Let us worry about the ... Read more
Location: Portland, Oregon
Duration: 6 hours 30 minutes (approx.)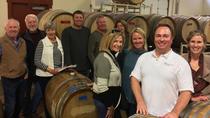 1 Review
Kick back and relax on this five-hour wine tour near Portland.  This small group, semi-private tour will take you to 3+ wineries in Oregon's famed Willamette ... Read more
Location: Portland, Oregon
Duration: 5 hours (approx.)