Seeing Porto By Foot and Bike
By Viator, November 2015
A UNESCO World Heritage site and former European Capital of Culture, Portugal's second-largest city has plenty of interest for visitors, and the scenic Rio Douro and beautifully restored Old Town offer a colorful backdrop for a walking or biking tour. Seeing Porto on foot or by bike is the most efficient way to take in all the sights, and there are seemingly endless options, from themed sightseeing tours to full-day treks. 
Those interested in further exploring Porto's UNESCO-listed historic center can opt for a Porto Old Town Walking Tour or a Downtown Walking or Bike Tour, and discover Porto's rich history and heritage, which dates back to the Middle Ages. Themed walking tours can also offer insight into the city's medieval past and old Jewish community, or for design enthusiasts, there's a Revival Architecture Walking Tour or a Porto Tiles walking Tour, where you can learn more about the city's famous architecture. 
Not so interested in history? Opt for a Porto Shopping Walking Tour and take in the city's most popular markets and handicrafts stores; indulge in a Food and Wine Tasting tour; or walk or pedal around the city at night. 
Adventurous travelers can also explore along the Douro River and Atlantic coast with an Extreme City tour, or challenge themselves to a Full Day Bike Tour, clocking up 35km as they venture to the beaches and villages along Portugal's North coast.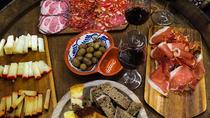 90 Reviews
We believe that the best way to discover our culture is through the taste, sitting around at a table, sharing stories, learning about our history, enjoying ... Read more
Location: Porto, Portugal
Duration: 3 hours (approx.)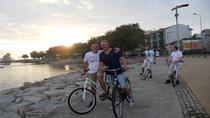 5 Reviews
Incredible and idyllic landscapes are included in this tour, were the bike becomes essential to ride along the coast of river Douro and the Atlantic Ocean.
Location: Porto, Portugal
Duration: 3 hours (approx.)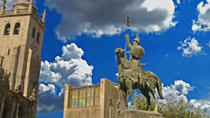 74 Reviews
Get to know the history of Porto on this walking tour with an expert local guide! Explore the city's UNESCO World Heritage-listed historic center, seeing ... Read more
Location: Porto, Portugal
Duration: 2 hours (approx.)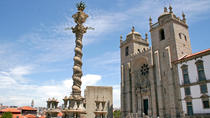 8 Reviews
Visit the most iconic and photographed places in the city of Porto, an UNESCO World Heritage Site.
Location: Porto, Portugal
Duration: 3 hours (approx.)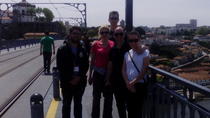 6 Reviews
A traditional tour around the City Center developed for those who enjoy sightseeing culture. Private tour option available.
Location: Porto, Portugal
Duration: 3 hours (approx.)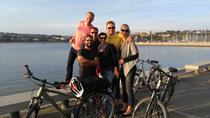 See Porto by night by pedaling through the city's illuminated streets on this 3-hour nighttime tour. In a small group of no more than 15 people, cruise by such ... Read more
Location: Porto, Portugal
Duration: 3 hours (approx.)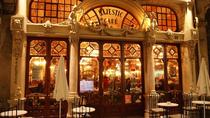 Discover the history and Porto's heritage at the beginning of the 20th century with this pleasant walk of about 3 and a half hours, passing through iconic ... Read more
Location: Porto, Portugal
Duration: 3 hours 30 minutes (approx.)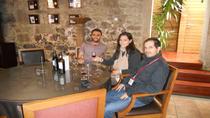 Visit the cellars of Port wine and enjoy one of the world's best wines with an immaculate history. After visiting the cellars you will have the opportunity to ... Read more
Location: Porto, Portugal
Duration: 3 hours (approx.)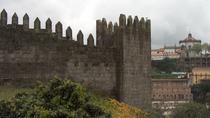 2 Reviews
Enjoy a 3.5 hour walk through iconic locations in the city learning history from Roman times through the Middle Ages and into the Industrial Revolution ... Read more
Location: Porto, Portugal
Duration: 3 hours 30 minutes (approx.)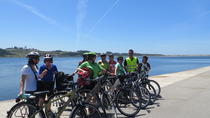 Visit the cellars of Port wine and enjoy one of the world's best wines with a famous history. After visiting the cellars you will have the opportunity to taste ... Read more
Location: Porto, Portugal
Duration: 5 hours (approx.)