Castle District (Hradcany) Tours
One of Prague's most visited attractions and the largest ancient castle in the world, Prague Castle (Pražský Hrad) is one of the city's most iconic landmarks, but the vast complex is made up of much more than just the castle. A distinctive part of the UNESCO World Heritage site of Prague, the Hradcany, or Castle District, includes some the city's finest works of architecture.

The hilltop castle stands proud in the center, a 7-hectare complex that includes the magnificent gothic St Vitus Cathedral, the Royal Riding School, the 10th century Basilica of St George and the medieval houses of Golden Lane, the former goldsmith's district. A collection of grand palaces are also dotted around the castle district, including Archbishop's Palace, the Czernin Palace, the Martinez Palace and the Tuscan Palace, along with the Sternberg Palace, now the Museum of Military History, and the Scwarzenberg Palace, now home to part of the National Gallery. To the west of the main castle complex, the 14th century residential area also harbors a number of striking buildings, most notably the Loreto Sanctuary with its Baroque church, cloister and treasury all open to the public.
Practical Info:
Those looking to explore the Castle District can wander the castle grounds and gardens for free, but you'll need to buy entrance tickets to enter the buildings or take a guided tour of the district.

Within walking distance of trams: 12, 20, 22, 57, 91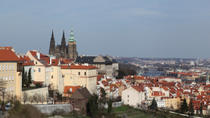 41 Reviews
Visit Prague Castle and the Old Town, and gain insight into centuries of Czech Republic history on this 3-hour Prague walking tour. Explore Prague's UNESCO ... Read more
Location: Prague, Czech Republic
Duration: 3 hours (approx.)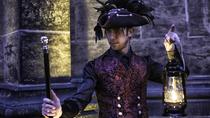 2 Reviews
Take a 2-hour mystery night walking tour of Prague's Castle District (Hradcany). Away from the hustle and bustle of Prague´s Old Town, this evening walk led by ... Read more
Location: Prague, Czech Republic
Duration: 2 hours (approx.)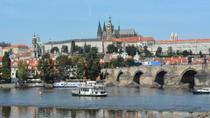 44 Reviews
Delve into the treasures of Prague Castle and Castle District on this 3-hour walking tour with an expert guide. Stroll across the Vltava River and roam the ... Read more
Location: Prague, Czech Republic
Duration: 3 hours (approx.)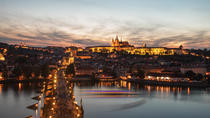 6 Reviews
Discover the world's largest castle with our experienced guides. Hop on a private bus and journey to the top of the castle hill, walk down the Hradčany ... Read more
Location: Prague, Czech Republic
Duration: 3 hours (approx.)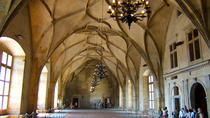 2 Reviews
Enjoy a private 3-hour walking tour and discover the largest castle complex in the world. Visit the ancient buildings in the company of an historian guide and ... Read more
Location: Prague, Czech Republic
Duration: 3 hours (approx.)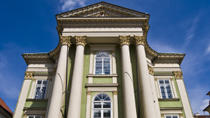 10 Reviews
Get into the musical atmosphere of Prague on this guided tour of locations connected to the famous Austrian composer, Wolfgang Amadeus Mozart. Mozart visited ... Read more
Location: Prague, Czech Republic
Duration: 3 hours (approx.)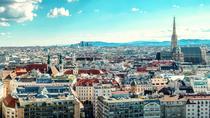 3 Reviews
Discover three of Europe's most captivating Imperial capitals on this 7-night tour of Vienna, Budapest and Prague, combining guided city tours and plenty of ... Read more
Location: Vienna, Austria
Duration: 8 days (approx.)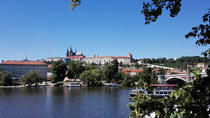 3 Reviews
Travel through Prague in your private minivan and listen to commentary provided by your guide as you travel through each area in and around central Prague. On ... Read more
Location: Prague, Czech Republic
Duration: 3 hours (approx.)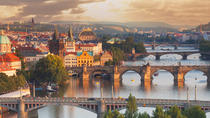 9 Reviews
During this comprehensive private tour we will show you the highlights of Prague: Prague Castle with St.Vitus Cathedral, Castle District, Little Quarter, ... Read more
Location: Prague, Czech Republic
Duration: 3 hours (approx.)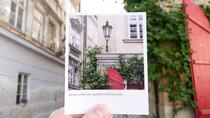 8 Reviews
Enjoy this 4.5-hour walking tour that will introduce you not only to main sights, such as Prague Castle and Charles Bridge, but also hidden gems, including the ... Read more
Location: Prague, Czech Republic
Duration: 4 hours 30 minutes (approx.)