Konopiste Chateau
Built in the 13th century, the Konopiště Chateau was originally built in the Early Gothic era on the model of a French castellum near Prague. Renaissance and Baroque reconstruction changed the castle into a grand stately home. At the end of the ...
Tours & Tickets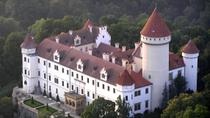 42 Reviews
Visit the fairy tale-like Konopiste Castle on a must-do guided half-day trip from Prague. Inspired by French-style châteaux, this medieval fortress is ... Read more
Location: Prague, Czech Republic
Duration: 4 hours (approx.)
Visit the most famous hunting castle in Czech Republic owned by archduke Frantisek Ferdinand d´Este.
Location: Prague, Czech Republic
Duration: 4 hours 30 minutes (approx.)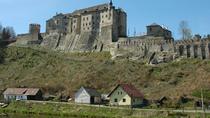 Explore the famous Konopiště Chateau, once home to Franz Ferdinand d'Este, the Český Šternberk castle, owned by a single family for over 20 generations ... Read more
Location: Prague, Czech Republic
Duration: 9 days (approx.)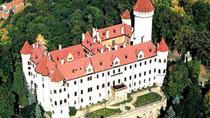 1 Review
Head out from Prague on a private day tour to visit Konopiště Chateau, once the private residence of Archduke Franz Ferdinand of Austria, and the Gold Museum ... Read more
Location: Prague, Czech Republic
Duration: 10 hours (approx.)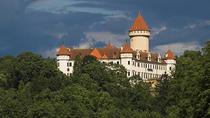 This 5-hour private half-day trip from Prague will take you to Konopiste Chateau, one of the major sights in the neighborhood of Prague. Originally a Gothic ... Read more
Location: Prague, Czech Republic
Duration: 5 hours (approx.)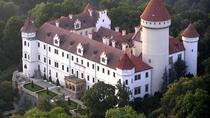 Enjoy this private round-trip transport to Konopiště castle from Prague. The castle is a four-winged three story chateau located around 30-minutes away ... Read more
Location: Prague, Czech Republic
Duration: 5 hours (approx.)