Prague Jewish Quarter (Josefov) Tours
A visit to Josefov will show you what remains of the old Jewish Quarter of Prague. Although much of it has been destroyed and built over by modern buildings, you can still get a feel for its past and visit the synagogues and cemetery overseen by the Jewish Museum.
The Jewish population of Prague began to be persecuted during the Crusades and was eventually contained in a walled ghetto. Periods of relative prosperity and peace, with a certain degree of self-administration, alternated with oppression and horrific massacres.
Ironically, the survival of much of the Old Quarter and many of the artefacts in the Jewish Museum's collection is due to the Nazis, who assembled the objects and marked out the sites for a museum of an 'extinct race'. 
Practical Info
Josefov is between the Old Town Square and the Vltava River. You can take a tour between the various sites of the museum with an English-speaking guide.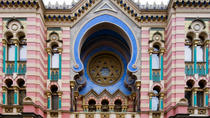 95 Reviews
Experience Prague's Jewish history on a fascinating walking tour through one of the only Central European Jewish town quarters that survived the Holocaust. ... Read more
Location: Prague, Czech Republic
Duration: 3 hours (approx.)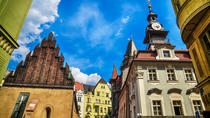 8 Reviews
Explore Prague's historical Jewish Quarter and its synagogues and visit the city's Old Town. Your tour guide will also take you around the Jewish Cemetery and ... Read more
Location: Prague, Czech Republic
Duration: 3 hours (approx.)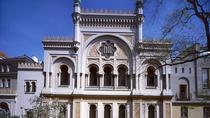 2 Reviews
Take this 2-hour small group walking tour to experience Prague's famed Jewish Quarter. Learn about the people and the history of the area and see the Old ... Read more
Location: Prague, Czech Republic
Duration: 3 hours (approx.)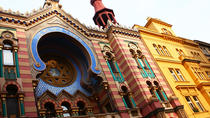 11 Reviews
This 3-hour walking tour of the Jewish Quarter in Prague focuses on the collection of buildings, exhibitions and sites that make up the Jewish Museum: the five ... Read more
Location: Prague, Czech Republic
Duration: 3 hours (approx.)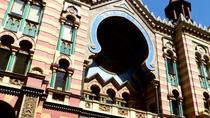 Private tour of Prague Jewish Quarter "Josefov" takes 4 hours. It is a walking tour. In the price is not included an entrance fee to the ... Read more
Location: Prague, Czech Republic
Duration: 4 hours (approx.)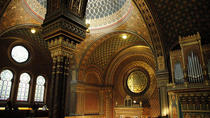 1 Review
This 3-hour private walking tour of the Jewish Quarter in Prague with an historian guide focuses on the collection of buildings, exhibitions and sites that ... Read more
Location: Prague, Czech Republic
Duration: 3 hours (approx.)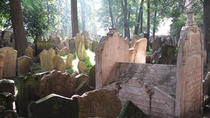 10 Reviews
Jewish quarter in Prague is second most visited site in Prague. Find out why - it is a unique place in the world. The history of the Jews of Prague is as old ... Read more
Location: Prague, Czech Republic
Duration: 3 hours (approx.)