547 Reviews
Address:

Principova alej 304, Terezín CZ -41155, Czech Republic

Hours:

Open daily. Winter 8am - 4:30pm, Summer 8am - 6pm. Closed Dec 24 - 26 and Jan 1

Admission:

Adults: CZK 160, Children (6-18yrs): CZK 130
Terezín Concentration Camp (Theresienstadt)
Terezín started life as a fortress town, built to protect Bohemia from Prussian attacks. But it's more familiar in the public imagination as Theresienstadt, the so-called 'Paradise Camp' used by the Nazis as a transit camp during WWII. It was at the Terezín Concentration Camp that many of the victims of the Holocaust were held while they awaited the journey to Auschwitz and Treblinka.

Terezín was used as a show camp by the SS to dupe foreign observers into thinking that all was well. But all was far from well. Although there were no mass exterminations, no gas chambers, prisoners were worked and punished without mercy, and many thousands died here.

The camp is now a memorial to the people who suffered in it. There is a museum devoted to its history and collections of the prisoners' art works, letters, photographs and memoirs.
Practical Info
Terezin is about an hour's journey by bus from Prague. The buses leave from Florenc station.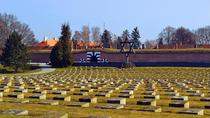 531 Reviews
Embark on an educational and historical experience at Terezin Concentration Camp on this coach tour from Prague. After being turned into a Jewish ghetto during ... Read more
Location: Prague, Czech Republic
Duration: 6 hours (approx.)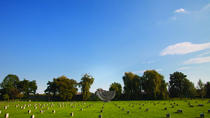 32 Reviews
Learn about the World War II Holocaust on this day trip to the former Nazi concentration camp of Terezin from Prague by bus. Learn about life here at the ... Read more
Location: Prague, Czech Republic
Duration: 7 hours (approx.)
1 Review
The town of Terezín is ingloriously known as the largest concentration camp of World War II in Czech lands. Today, this town is a monument to the tragical ... Read more
Location: Prague, Czech Republic
Duration: 5 hours (approx.)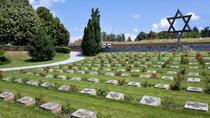 3 Reviews
Join this 5-hour private half-day tour to the town of Terezin, where you will visit the infamous concentration camp, Small Fortress, Ghetto Museum and ... Read more
Location: Prague, Czech Republic
Duration: 5 hours (approx.)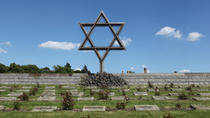 11 Reviews
Gain insight into the Czech Republic's Holocaust history on this Terezin Concentration Camp day tour from Prague. Follow a guide through the Terezin ... Read more
Location: Prague, Czech Republic
Duration: 7 hours 30 minutes (approx.)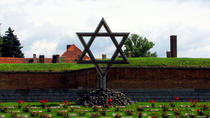 6 Reviews
The Terezin Memorial half day tour from Prague takes you to a place that reminds a tragic chapter of European history. Within the guided tour you visit the ... Read more
Location: Prague, Czech Republic
Duration: 6 hours (approx.)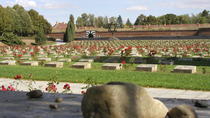 5 Reviews
On this 5-hour tour from Prague, visit the town of Terezín, which was originally a military fortress built in 18th century by Emperor Josef II and served ... Read more
Location: Prague, Czech Republic
Duration: 5 hours (approx.)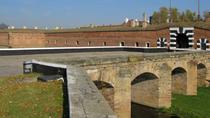 Visit Terezín in a 10-hour private tour from Prague and visit Terezin Fortress to learn about the life of Jewish people during World War II. Have lunch at ... Read more
Location: Prague, Czech Republic
Duration: 10 hours (approx.)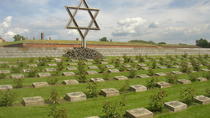 5 Reviews
Join this private 6-hour trip from Prague to the town of Terezin with the choice of a morning or afternoon departure. Visit Terezin concentration camp, the ... Read more
Location: Prague, Czech Republic
Duration: 6 hours (approx.)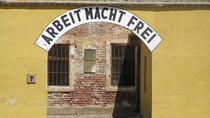 Take a half-day private tour to Terezín, the site of Theresienstadt ghetto and concentration camp established during World War II. Explore the grounds, ... Read more
Location: Prague, Czech Republic
Duration: 6 hours (approx.)