Prague is Eastern Europe's most visited city, with good reason: few destinations offer such a concentrated dose of architectural gems, historical fascination and after-hours fun.
Day 1: Old Town
Loiter under the lanterns of Charles Bridge, Prague's most famous and romantic site; early morning attracts fewer tourists. Passing through an imposing tower, veer off the main tourist route and take a long detour via the modern-meets-art-nouveau Wenceslas Square, once the scene of anti-Communist demonstrations, past the lovely gothic Powder Tower to end up at the fairy-tale Old Town Square.
The Astronomical Clock draws the crowds, but take time to explore Týn Cathedral and other nearby churches. You've had quite a walk: reward yourself with quality Czech beer on the square.  
Day 2: Culture and Community
Start at Stavovské Theatre, where Mozart's Don Giovanni was first performed; find out more about the maestro's Prague adventures at the Mozart Museum. More recent artistic endeavor awaits at the Art Nouveau Mucha Museum.
Afternoon is best for Josefov, the center of what was once one of Europe's most vibrant Jewish communities. You can still view the Gothic Staronová Synagogue, Pinkas Synagogue with its list of Czech Jews deported to the camps, and the cemetery with its poignant jumble of headstones.
Day 3: Castle and Malá Strana
Start at the top today! Treat yourself to an uphill tram to the amazing Prague Castle. The complex includes the Gothic St. Vitus Cathedral, the Old Royal Palace, Picture Gallery, St. George Convent and Golden Lane with its tiny cottages, one of which housed novelist Franz Kafka. All this and stunning views of the city.
Then it's a downhill stroll to Malá Strana, a beautiful district of Baroque churches and colorful buildings where every corner is a photo opportunity. And before you know it you're back at Charles Bridge.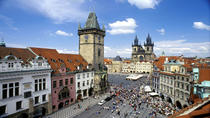 651 Reviews
Combine history, art and architecture on this full-day tour of Prague. See Prague Castle, one of Europe's largest medieval castles, and take a cruise on the ... Read more
Location: Prague, Czech Republic
Duration: 7 hours (approx.)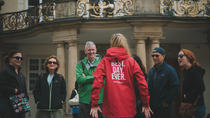 251 Reviews
See some of Prague's top attractions and hidden gems on a full-day tour of the city! Explore must-visit sites like Wenceslas Square and the Old Town by foot, ... Read more
Location: Prague, Czech Republic
Duration: 6 hours (approx.)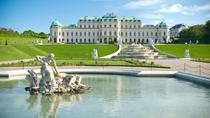 157 Reviews
While in Prague, don't miss this special opportunity to visit Vienna on this full-day guided trip. Discover the capital of Austria, whose historic center, rich ... Read more
Location: Prague, Czech Republic
Duration: 13 hours (approx.)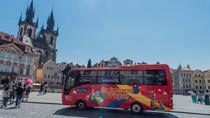 239 Reviews
Admire Prague's best-known landmarks on this City Sightseeing hop-on hop-off bus tour complete with an informative audio commentary! See top Prague attractions ... Read more
Location: Prague, Czech Republic
Duration: 24 to 48 hrs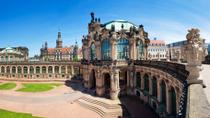 182 Reviews
Dresden, once known as "Florence on the Elbe", captures all the magic of medieval Europe and the history of modern Germany. This day trip from Prague will ... Read more
Location: Prague, Czech Republic
Duration: 10 hours (approx.)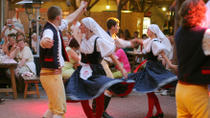 196 Reviews
Enjoy a night out on the town Czech-style at a Prague folklore party. You'll enjoy a three-course dinner, unlimited beer and wine, and live music and dancing. ... Read more
Location: Prague, Czech Republic
Duration: 4 hours (approx.)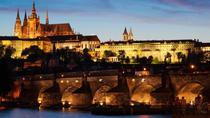 244 Reviews
Tour the magical city of Prague at night by coach and boat, and dine in comfort while cruising along the River Vltava. It's the perfect way to see Prague at ... Read more
Location: Prague, Czech Republic
Duration: 3 hours 30 minutes (approx.)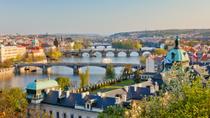 615 Reviews
Discover the magic of Prague, a modern and vibrant city full of energy, on this introductory tour of the Czech capital. Perfect for first-time visitors, this ... Read more
Location: Prague, Czech Republic
Duration: 3 hours 30 minutes (approx.)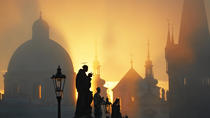 97 Reviews
Go beyond the mainstream tourist sights and discover Prague like a local on this walking tour with a private guide. Discover secret alleys, hidden pathways, ... Read more
Location: Prague, Czech Republic
Duration: 3 hours (approx.)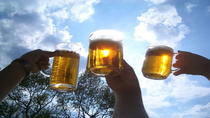 80 Reviews
Sample the best Czech beers on this three-hour tasting session in Prague. Your friendly local guide will explain the most important aspects of professional ... Read more
Location: Prague, Czech Republic
Duration: 2 hours (approx.)