Famed for its beautiful Vieux Port, or Old Port, this seaside city in the south of France is beloved by travelers and locals alike. Unlike more glamorous locales like Nice and Paris, Marseille is much more relaxed and accessible to non-natives. It is also a wonderful base for touring the surrounding region of Provence.  

A series of intriguing and lovely inlets along the Mediterranean coast, the Calanques, are best explored by boat. Guided tours vary in duration and typically depart from Cassis, which is a short distance away. Before venturing into the water, take some time to explore the relaxed atmosphere of Cassis, a city near and dear to many regular visitors to the region.

Regularly departing private tours will take you through the perched villages of the Luberon, many of which are former fortresses from medieval times. To do it right requires at least an entire day, and starts out of Marseille with Oppede le Vieux, a village carved into rock that has inspired artists for centuries.

Needless to say, there are dozens of other worthy destinations accessible by way of day trips and tours from Marseille. At the top of the list of those not yet mentioned are Arles (a UNESCO World Heritage Site), Les Baux and Saint Remy de Provence, all of which are contained by the famous Plain of the Crau. 

The most popular cities in the region are Nice and Aix-en-Provence, and both are accessible by train or tour from Marseille as well. For the money, however, and a true Provence experience, it would be best to take one of the other, smaller recommendations listed above.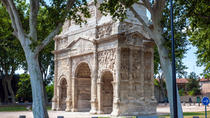 137 Reviews
Delve deep into rural France and discover Roman heritage among the rolling vineyards on this 10.5-hour tour of Provence from Avignon. Follow your guide on a ... Read more
Location: Avignon, France
Duration: 10.5hrs April to October, 10hrs November to March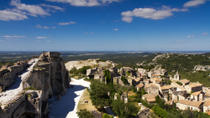 157 Reviews
Forget the hassles of hiring a car and finding your own way! Take a small group tour of Provence and its exquisite highlights: Avignon, Pont du Gard, Les Baux ... Read more
Location: Avignon, France
Duration: 10 hrs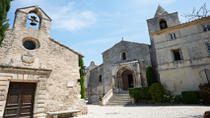 59 Reviews
Visit Orange and start with a panoramic tour to discover the Roman Triumphal Arch, a symbol of the Roman imperial glory, and then visit the Antic Theatre ... Read more
Location: Avignon, France
Duration: 10 hours (approx.)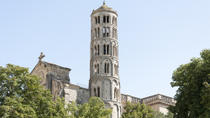 77 Reviews
Step back in time and discover thousands of years of civilization and heritage on this 5.5-hour Roman sites day trip from Avignon. Follow your guide through ... Read more
Location: Avignon, France
Duration: 5 hours 30 minutes (approx.)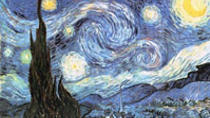 31 Reviews
Follow in the footsteps of a Post-Impressionist master on this 4- to 5-hour Van Gogh in Provence small-group day trip. Follow in Van Gogh's footsteps through ... Read more
Location: Avignon, France
Duration: 4-5 hours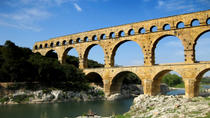 91 Reviews
Delve into rural France and discover stunning scenery and Roman history on this half-day trip through Provence from Avignon. Travel along the Gardon River to ... Read more
Location: Avignon, France
Duration: 6 hours (approx.)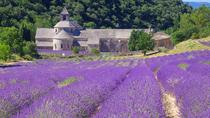 61 Reviews
Spend a full day immersed in the lavender fields and picturesque villages of Provence on this day trip from Avignon. Drive through purple fields of fragrant ... Read more
Location: Avignon, France
Duration: 8 hours 30 minutes (approx.)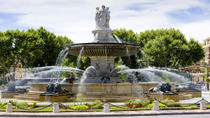 6 Reviews
Make the perfect use of your time in port in Marseille by uncovering the magnificent Aix-en-Provence on this shore excursion! Located about 30 minutes north of ... Read more
Location: Marseille, France
Duration: 4 hours (approx.)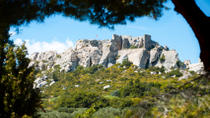 7 Reviews
While you're in port in Marseille, spend your time on a private shore excursion visiting the enchanting village of Les Baux de Provence. This beautiful village ... Read more
Location: Marseille, France
Duration: 4 hours 30 minutes (approx.)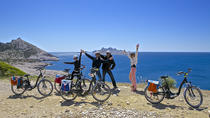 20 Reviews
Spend a day riding along the breathtaking Mediterranean coast on this electric bike tour from Marseille. Pedal with ease to the city's southern outskirts and ... Read more
Location: Marseille, France
Duration: 7 hours (approx.)