Pacific-side Puerto Quetzal is your starting point for one of Guatemala's most popular destinations, the UNESCO World Heritage-listed city of Antigua. Volcanic Lake Atitlán (Lago de Atitlán) and the well-preserved Mayan ruins of Tikal, in northern Guatemala, can also be seen on a day tour from the port. There's not much going on around the port area itself, but if you aren't planning a shore excursion, check out the craft market or take a taxi to the small fishing town of Iztapa, 6 miles (10 km) to the east.

How to Get to Antigua
Antigua Guatemala, as it's formally known, lies 50 miles (80 km) north of Puerto Quetzal. Your best bet for making the scenic 1.5-hour drive past coffee fields and volcanoes is to book a shore excursion with port pickup.

One Day in Antigua
The Spanish Baroque architecture is the main attraction of this colonial city, set 4,500 feet (1,372 meters) above sea level. Orient yourself with a leisurely walk along the cobblestoned streets, checking out the star sights (and make sure that camera is charged – around every corner is another charming photo op). Past and present churches and convents abound: San Francisco, La Merced, Capuchinas and Santo Domingo (now a hotel) are some of the prettiest.

Don't miss a stroll under the Santa Catalina arch before heading to Parque Central to rest your feet and indulge in some people watching. Then re-fuel with the national brew at a local coffee shop like much-loved Fernando's Kaffee.
Port Information
Guatemala's currency is also called the quetzal (named after the national bird), and the language is Spanish.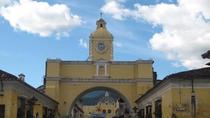 5 Reviews
When your cruise ship docks in the port of Puerto Quetzal, visit UNESCO World Heritage-listed Antigua Guatemala. During your shore excursion, a local guide ... Read more
Location: Puerto Quetzal, Guatemala
Duration: 8 hours (approx.)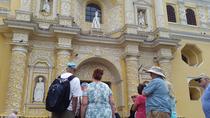 3 Reviews
Depart from Puerto Quetzal to enjoy a soft walking tour in Antigua, a city in the central highlands of Guatemala famous for its well-preserved Spanish Baroque ... Read more
Location: Puerto Quetzal, Guatemala
Duration: 8 hours (approx.)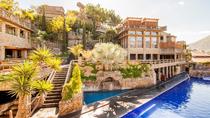 1 Review
Depart from Puerto Quetzal to Kawilal Hot Springs, this place is a world of relaxation where the most important elements of nature are present in this unique ... Read more
Location: Puerto Quetzal, Guatemala
Duration: 8 hours (approx.)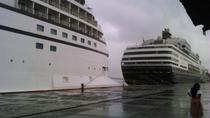 This Shore excursion leaves from the pier at Puerto Quetzal and takes you to La Antigua Guatemala to have a unique experience visiting an old city and learning ... Read more
Location: Puerto Quetzal, Guatemala
Duration: 6 hours (approx.)