If Mexico is synonymous with tequila, then Puerto Vallarta is the motherload! Jalisco is the home of tequila, and Puerto Vallarta Tequila is one of the state's best quality drops.
Tequila is made from the extracted nectar of agave plants. There are several types: there's blanco for mixing a margarita, an aged tequila called Reposado distilled for up to a year, and longer aged tequilas called anejo and premium anejo, which ferment for up to three years.
You can sample tequila at bars and tequila houses in downtown Puerto Vallarta.
To learn more, organized tours visit agave plantations and a tequila factory where you can taste the Nectar of the Gods and learn a little about the distilling process.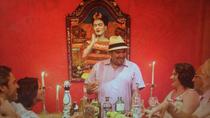 Enjoy a wonderful tequila tasting in Puerto Vallarta, the Jewel of the state of Jalisco, which is the tequila capital of the world. Mexican law requires that ... Read more
Location: Puerto Vallarta, Mexico
Duration: 90 minutes (approx.)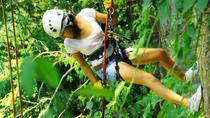 1 Review
Enjoy a fascinating journey as you go ziplining from the heights of the treetops and cross hanging bridges. You will also go rappelling and finally refresh in ... Read more
Location: Puerto Vallarta, Mexico
Duration: 2 hours 30 minutes (approx.)
Get to know the legends, history, traditions and process of elaboration of tequila. Enjoy the experience in an interactive tour through the museum of tequila ... Read more
Location: Puerto Vallarta, Mexico
Duration: 2 hours (approx.)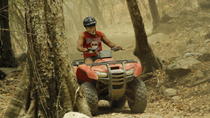 2 Reviews
Discover unknown trails by ATV through the impressive Sierra Madre Occidental. You will admire the amazing mountainous landscape to the river canyon. Your tour ... Read more
Location: Puerto Vallarta, Mexico
Duration: 2 hours 30 minutes (approx.)