No reviews, be the first!
Address:

7,5 Km North on Y-565, Punta Arenas, Chile

Hours:

Daily 9 a.m.-7 p.m.

Admission:

Adults $6, Children $2
Visitors to the Nao Victoria Museum can travel back in time and experience the real-life thrill of a 16th-century sailing experience. Opened in 2011, this destination is celebrated by locals for promoting national identity and preserving much of what makes this area so unique. Visitors can wander through four real-life replicas of famous ships: the Nao Victoria, James Caird, HMS Beagle and Schooner Ancud—boats that played an important role in the discovery of Magallanes. Guides are included in the cost of admission, which makes for rich storytelling while travelers explore the ships.
Practical Info
The museum is located in Tres Puentes Wetland, about four miles (seven kilometers) from Punta Arenas, on the Strait of Magellan near Route-Y-565. It's easy to catch a taxi from Punta Arenas, and museum staff members will happily call one for your return trip if necessary.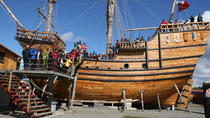 Take this cultural and historic Punta Arenas classic city tour. We'll discover the main city cultural attractions with a full explanation provided by our ... Read more
Location: Punta Arenas, Chile
Duration: 3 hours (approx.)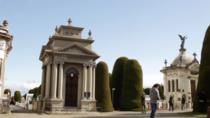 1 Review
Relive history with an exploration of the Punta Arenas city on a day tour from the cruise port or your hotel. Select from 3-hour and 6-hour options at ... Read more
Location: Punta Arenas, Chile
Duration: 6 hours (approx.)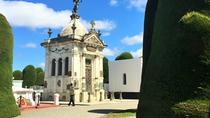 3 Reviews
This tour will introduce you not only to the local history but the classic style of life of people in a far away country called Patagonia.
Location: Punta Arenas, Chile
Duration: 2 hours 30 minutes (approx.)