117 Reviews
Address:

Punta Cana, Dominican Republic

Hours:

Daily

Admission:

Varies
Scape Park is an eco-adventure park located in Cap Cana on the gorgeous Caribbean island of the Dominican Republic. Centrally located just seven miles from the Punta Cana airport, Scape Park is easy to get to and provides entertainment for adventure minded travelers. At Scape Park, you can go ziplining over the treetops, horseback riding along the beach, off-roading in an adventure buggy plus go scuba diving and snorkeling to discover underwater sea life or take a catamaran and yacht tour to see the landscape above sea level. There is also kayaking, windsurfing, paddle boarding, fishing and sailing, as well as caves and lagoons you can explore. Both adults and children will find activities they enjoy at Scape Park, making it an ideal place to head for a day during vacation, whether you're traveling as a couple on a romantic getaway or a family traveling with multiple generations.
Practical Info
Scape Park is located below Farallon Cliff in Cap Cana and can be reached via car. For those staying at one of the many resorts in Punta Cana or around the rest of the island, a tour bus can be arranged to pick you up from your resort and take you to Scape Park where you can spend the day having fun under the island sun.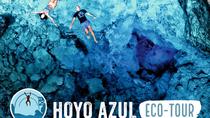 67 Reviews
Go swimming in a secluded cenote (a natural sinkhole) on this eco-tour from Punta Cana to Scape Park, a lush adventure park in Cap Cana. With a guide, hike ... Read more
Location: Punta Cana, Dominican Republic
Duration: 2 hours (approx.)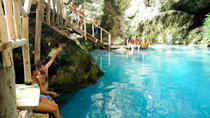 9 Reviews
Design a day of fun at Scape Park, an eco-adventure park located in the sprawling grounds of the Cap Cana Resort. Your ticket gives you access to three ... Read more
Location: Punta Cana, Dominican Republic
Duration: 7 hours (approx.)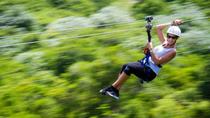 2 Reviews
Zip Line Eco Splash Feel the adrenaline and enjoy the sensation of flying through a canopy of trees as you speed through 12 zip lines, in this one and only ... Read more
Location: Punta Cana, Dominican Republic
Duration: 5 hours (approx.)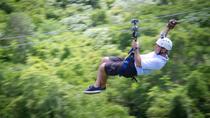 12 Reviews
At Scape Park you can build your own value combo from the amazing excursions available! Choose any of your two favorite attractions and save.
Location: Punta Cana, Dominican Republic
Duration: 5 hours (approx.)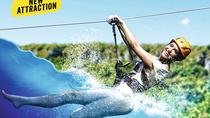 21 Reviews
Feel the adrenaline and enjoy the sensation of flying through a canopy of trees as you speed through 12 zip lines, in this one and only adventure that ends ... Read more
Location: Punta Cana, Dominican Republic
Duration: 2 hours (approx.)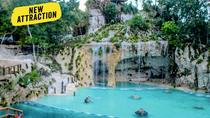 Scape the ordinary with this adventure you can´t find in any other park. Discover Xenotes Caribe, a land with many fun and unique activities to do. Try our ... Read more
Location: Punta Cana, Dominican Republic
Duration: 2 hours (approx.)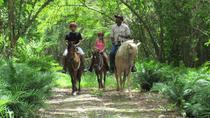 1 Review
Take a break from the beach for a horseback-riding adventure in Punta Cana. Enjoy a relaxing ride along the trails of Scape Park, where you can admire the ... Read more
Location: Punta Cana, Dominican Republic
Duration: 2 hours (approx.)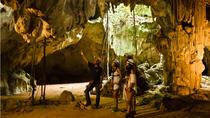 1 Review
Venture underground on a cave expedition at Scape Park, a natural theme park located in the heart of Cap Cana Resort. You'll hike with an informative guide on ... Read more
Location: Punta Cana, Dominican Republic
Duration: 2 hours (approx.)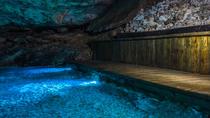 1 Review
See original pictograms of the Taino Indians on an eco-tour to Cenote Las Ondas. Situated in Scape Park, an adventure park in Cap Cana Resort, this impressive ... Read more
Location: Punta Cana, Dominican Republic
Duration: 2 hours (approx.)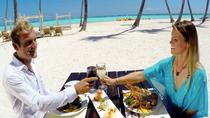 5 Reviews
Indulge in sunbathing, beachside cocktails and stunning views of glitzy Cap Cana on this day trip from Punta Cana. Dig your toes in the soft sands of Juanillo ... Read more
Location: Punta Cana, Dominican Republic
Duration: 7 hours (approx.)