When visiting the "Monaco of South America," the main attraction that draws visitors is the beautiful beaches. The most famous and iconic beach is Playa de los Dedos, where you'll find the famous sculpture seen on numerous postcards, La Mano. The work of art depicts five concrete fingers rising up from beneath the sand like a sleeping giant that has been awakened. With golden granules and numerous food stalls, the beach attracts quite a large, usually young, crowd. However, the Atlantic waters can be a bit rough, and is more popular for surfing than swimming.

For sweeping views of Punta del Este, such as at the Sauce Lagoon and Gorriti Island, head to "The Chilean." Here you'll find thick sand and transparent waters, and opportunities for whale watching, kite surfing, fishing and swimming.

Located in between The Chilean and the port of Punta del Este is Playa Mansa, or Gentle Beach, well-known for its calm, inviting waters. It's typically frequented by families and is located on the Rio de La Plata, with basically no wind, crystal clear waters and thick sand. The depth of the water changes, being very deep near The Chilean and getting more shallow as you approach the port. Jet-skiing, swimming and sunbathing are popular activities, as well as taking in the views of Isla Gorriti.

If you're in the mood to see models and celebrities, Bikini Beach in La Barra is where you should head. For some live entertainment, they often hold fashion shows right on the beach. Additionally, this lively beach features a fun open air bar serving fresh cocktails and typical foods, while at night a DJ helps to continue the party.

For those who like to bare all, Chihuahua Beach is the local nudist beach. It's located a few miles from the center of town, and also features a designated gay area. Freshwater lagoons and fine white sand aren't the only things attracting people to the area, as the beach personifies an "anything goes" mentality. You can even stay at the beach's all-inclusive nude resort, Chihuahhua Resort.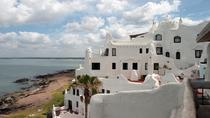 59 Reviews
Visit one of southern Uruguay's most beautiful resort towns, Punta del Este, on this day trip from Montevideo! Explore the pristine beaches of Brava and Mansa ... Read more
Location: Montevideo, Uruguay
Duration: 10 hours (approx.)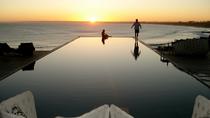 You will go to Playa Vik an Award-Winning Hotel located in Jose Ignacio. This will be an 4:30 hour excursion, where you will be received with a welcome glass ... Read more
Location: Punta del Este, Uruguay
Duration: 5 hours (approx.)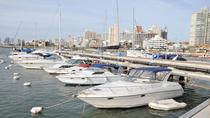 3 Reviews
Visit one of southern Uruguay's most beautiful resort towns, Punta del Este, on this 4-hour guided sightseeing tour! Explore pristine Playa Brava; and walk ... Read more
Location: Punta del Este, Uruguay
Duration: 4 hours (approx.)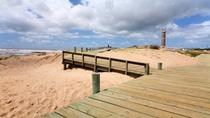 Punta del Este isn't the only coastal town in southern Uruguay worth exploring – on this 4-hour sightseeing tour, visit José Ignacio, a small fishing ... Read more
Location: Punta del Este, Uruguay
Duration: 4 hours (approx.)