Vieux Québec is the crown jewel of French Canada and if you're coming for the first time, look out - there's simply no other place like it in North America. Narrow cobbled streets are lined with 17th- and 18th-century houses and almost every step will bring you to another historical plaque, a leafy park with a battery of 18th-century canons, a grand 17th-century plaza, and other historical sites. In fact, wandering around Vieux Québec is like exploring an old European city.
Vieux Quebec is compact and easily walkable. On a daytime stroll, you can browse the shops along Rue Ste-Jean, wander among the grassy knolls in the Plains of Abraham, climb to the top of the Citadel, walk the Fortifications, then follow the river boardwalk (the Promenade des Gouverneurs) down to the Victorian waterfront. From there you get the classic view of Quebec City's most famous building, the Chateau Frontenac. Then, head over to Basilique Notre-Dame and before you know it you're back at L'Oncle Antoine sipping another ale.
Be sure to take time to visit the Musee de la Civilisation and Musee des Beaux-Arts du Québec for rich Quebecois cultural exhibits.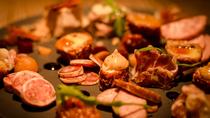 285 Reviews
Taste French-Canadian food at its finest on this flavorful, small-group walking tour of Quebec City. Eat like a true local as your in-the-know guide takes you ... Read more
Location: Quebec City, Canada
Duration: 2 hours 30 minutes (approx.)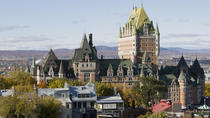 504 Reviews
Experience the highlights of Quebec City on a sightseeing tour with a friendly, knowledgeable guide. Soak up the French charm of Old Quebec and be enchanted ... Read more
Location: Quebec City, Canada
Duration: 2 hours (approx.)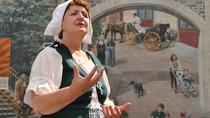 13 Reviews
Travel back four centuries in time to the colony of New France as you tour Old Quebec City with your "cicerone," or guide dressed in period costume. Experience ... Read more
Location: Quebec City, Canada
Duration: 2 hours (approx.)
1 Review
Discover Québec City and the surrounding area on a guided, 2.5-hour bike tour. The guide will explain the geography and history of this great city while ... Read more
Location: Quebec City, Canada
Duration: 2 hours 30 minutes (approx.)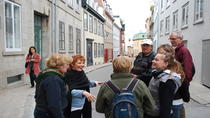 432 Reviews
Experience the period charm of Old Quebec on a two-hour guided walking tour of this historic city's many highlights. This leisurely paced, downhill walking ... Read more
Location: Quebec City, Canada
Duration: 2 hours (approx.)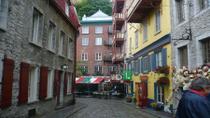 90 Reviews
One of the best ways to experience all of the charming sites of Quebec City is by foot. On this 2.5-hour private walking tour, visit Place d'Hôtel ... Read more
Location: Quebec City, Canada
Duration: 2 hours 30 minutes (approx.)
Begin the Québec City helicopter tour at the ticket office near the Jean Lesage International Airport. Head to the heliport and climb aboard a ... Read more
Location: Quebec City, Canada
Duration: 30 minutes (approx.)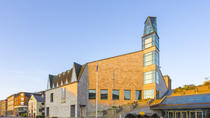 This package includes admission to Quebec City's must-see museums and is valid 2 weeks starting with your first visit to one of the museums. Visit Musée ... Read more
Location: Quebec City, Canada
Duration: Flexible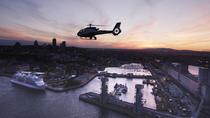 8 Reviews
Admire Quebec City from a unique vantage point on this helicopter tour! On your helicopter flight, enjoy spectacular aerial views of the city's astounding ... Read more
Location: Quebec City, Canada
Duration: 12-15 Minutes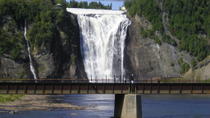 35 Reviews
Don't pass up the chance to see lofty Montmorency Falls on this 4-hour bike tour from Old Quebec. A cable-car ride to the top gives you prime views of the ... Read more
Location: Quebec City, Canada
Duration: 4 hours (approx.)