Locals bestow Place-Royale as the spiritual and historical heart of Vieux Quebec, for this spot is not only the birthplace of French Civilization in North America but also one of the continent's oldest settlements. And that history resonates, as the site has the largest surviving ensemble of 17th and 18th century buildings in North America.
One of the highlights here is the Centre d'Interpretation de Place-Royal, an interpretive center with illuminating exhibits on the individual people, houses, and challenges of setting up a town the shores of the St. Lawrence River. Walk past the center to see a trompe-l'oeil mural of people from the early city. Dominating the plaza is the oldest church in Quebec, Notre-Dame-des-Victoires. It's worth taking a peek inside at the paintings, altar, and the large boat suspended from the ceiling.
When not soaking up the history, duck in and out of the boutiques and restaurants that are sprinkled throughout the Place-Royal. Folk dances, live music, and other festive happenings are often held near the bust of Louis XIV, in the center.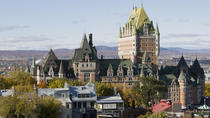 573 Reviews
Experience the highlights of Quebec City on a sightseeing tour with a friendly, knowledgeable guide. Soak up the French charm of Old Quebec and be enchanted ... Read more
Location: Quebec City, Canada
Duration: 2 hours (approx.)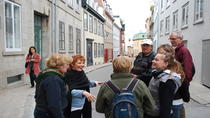 536 Reviews
Experience the period charm of Old Quebec on a two-hour guided walking tour of this historic city's many highlights. This leisurely paced, downhill walking ... Read more
Location: Quebec City, Canada
Duration: 2 hours (approx.)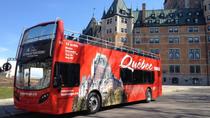 247 Reviews
Quebec City's most noteworthy sights are all mapped out for you to explore at your own pace with this hop-on hop-off bus tour. Enjoy great views and ... Read more
Location: Quebec City, Canada
Duration: 1 day (approx.)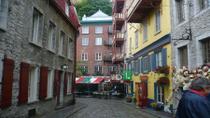 131 Reviews
One of the best ways to experience all of the charming sites of Quebec City is by foot. On this 2.5-hour private walking tour, visit Place d'Hôtel de ... Read more
Location: Quebec City, Canada
Duration: 2 hours 30 minutes (approx.)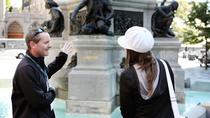 4 Reviews
Find out more about all the eras that shaped Montreal with a private 2-hour walking tour. With your local guide, learn the city's history, from the foundation ... Read more
Location: Montreal, Canada
Duration: 2 hours (approx.)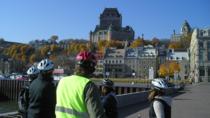 25 Reviews
Pedal along the bike-friendly streets of Old Quebec's Lower Town on an easy 2.5-hour guided bike tour. A knowledgeable guide steers you toward the district's ... Read more
Location: Quebec City, Canada
Duration: 2 hours 30 minutes (approx.)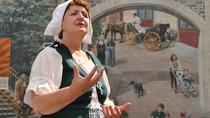 26 Reviews
Travel back four centuries in time to the colony of New France as you tour Old Quebec City with your "cicerone," or guide dressed in period costume. Experience ... Read more
Location: Quebec City, Canada
Duration: 2 hours (approx.)