Dazzling Lake Wakatipu is New Zealand's longest lake. Shaped like an inverted "n" it is a highlight of a trip to Queenstown, which nestles against a curve near the middle of the lake. During the last ice age, a huge glacier carved out the lake, which sinks to a depth of 1,300 feet (400 meters).The surrounding mountains provide a dramatic backdrop to the crystal waters, all of which was featured as the location for the Lothlorein scenes in 
The Lord of the Rings
.

Atmospheric pressures cause the lake to rise and fall about five inches (12 cm) every five minutes. This gave rise to the Maori legend that the rise and fall of the water is the heartbeat of a giant who lies slumbering under the water.
If you'd like to get out on the water the most genteel way is to climb aboard the refurbished vintage steamship the TSS Earnslaw. Cruises across the lake will take you to Walter Peak, where you can see a working high-country farm.
Practical Info
The lake runs along the southern edge of Queenstown and the bars and restaurants on the shoreline are a lovely place to while away the summer evenings.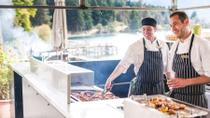 35 Reviews
Get a taste of New Zealand farm life with dinner at Walter Peak Country Farm. Start your evening cruising along the calm waters of Lake Wakatipu from ... Read more
Location: Queenstown, New Zealand
Duration: 4 hours (approx.)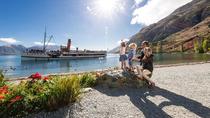 67 Reviews
Experience rural New Zealand as you're taken on a walking tour of the farm. Learn about traditional farming practices and the significance of the various ... Read more
Location: Queenstown, New Zealand
Duration: 3 hours 30 minutes (approx.)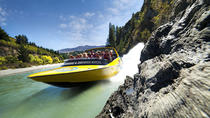 7 Reviews
Hang on during this thrilling jet boat ride that travels at high speeds on two rivers, covering more ground with a longer time out on the water than similar ... Read more
Location: Queenstown, New Zealand
Duration: 90 minutes (approx.)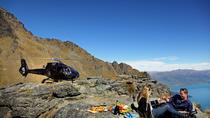 Join this once-in-a-lifetime helicopter tour and enjoy being taken to a secluded alpine location. Feast on a delicious gourmet picnic waltz to a melody or ... Read more
Location: Queenstown, New Zealand
Duration: Flexible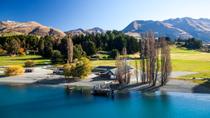 9 Reviews
Discover New Zealand's Lake Wakatipu and Mt Nicholas high country on a catamaran cruise and 4WD tour from Queenstown. Cruise to the lake's western shore while ... Read more
Location: Queenstown, New Zealand
Duration: 3 hours 45 minutes (approx.)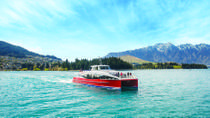 6 Reviews
Enjoy exploring New Zealand's gorgeous Lake Wakatipu on a catamaran cruise from Queenstown. Surrounded by stunning mountains including the Remarkables and the ... Read more
Location: Milford Sound, New Zealand
Duration: 1 hour and 45 minutes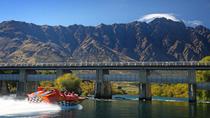 2 Reviews
Feel your adrenaline soar as you zoom along Lake Wakatipu and the Kawarau River during a 1-hour Queenstown jet boat ride. Admire the Remarkables Range, Kelvin ... Read more
Location: Queenstown, New Zealand
Duration: 60 minutes (approx.)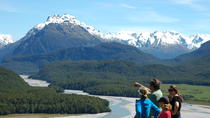 2 Reviews
Paradise Valley full day tour is the perfect activity for families and small groups, offering flexibility to accommodate your personal interests whether they ... Read more
Location: Queenstown, New Zealand
Duration: 8 hours (approx.)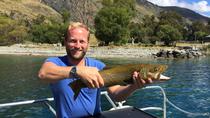 Join our fishing tour for an exhilarating fishing experience on the spectacular alpine waters of Lake Wakatipu. Our 4 hour charter offers more scenery, more ... Read more
Location: Queenstown, New Zealand
Duration: 4 hours (approx.)
Hydro Attack is the world's first commercial operator of the amazing Seabreacher X watercraft. Operating from our berth in central Queenstown we'll take you ... Read more
Location: Queenstown, New Zealand
Duration: 25 minutes (approx.)