Inca Civilization
By Viator, June 2013
The Inca originated in neighboring Peru, invading Ecuador in 1460, constructing massively fortified cities and introducing Quechua, the language still spoken today by indigenous Ecuadorians.

The Inca era was extinguished following the arrival of the Spanish conquistador Pizarro in 1532. Many indigenous groups remain in Ecuador, including the Andean Quichua and Otavaleño people.

One of the best ways to encounter ethnic Ecuadorians is on a visit to the bartering market at Otavalo, dating back to pre-Inca times. Colorful handcrafts and homespun woolens are highly sought after, and the stallholders wear ponchos, embroidered blouses and other examples of traditional dress.

To really step into the past, tour Ecuador's largest complex of Inca ruins at Ingapirca, 50 kilometers (31 miles) north of Cuenca, known for its Panama hats. A tour of the site reveals ancient Inca construction methods using polished stones without mortar.

Other sites with Inca links include the Rumicucho fortress ruins near Quito, the archaeological site at La Tolita which has unearthed fabulous goldwork, and the remains of ruins of Tomebamba in Cuenca.

You can see the remains of other ancient cultures in Ecuador, including excavations from the Valdivia era at Santa Elena near Guayaquil. The Museum of the City of Quito explores the full history of the region, from the city's pre-Inca inhabitants to the arrival of the Incas in Quito in 1487 and beyond to the present day. Amazing examples of finely worked gold and archaeological finds are displayed at Quito's Central Bank Museum.

Another way to experience Inca culture is to attend a performance of folklore ballet, featuring the colorful costumes and traditions of Ecuador's indigenous people.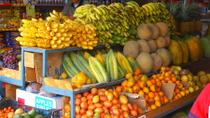 77 Reviews
Take a drive through Ecuador's breathtaking scenery, stopping along the way to take photos and soak up the truly amazing and diverse landscapes! Head for ... Read more
Location: Quito, Ecuador
Duration: 8 hours (approx.)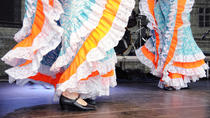 9 Reviews
See the renowned National Folkloric Jacchigua Ballet, whose costumes and choreographed dances tell the story of Ecuador's people. At the National Theater in ... Read more
Location: Quito, Ecuador
Duration: 3 hours (approx.)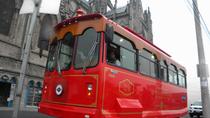 53 Reviews
Experience Quito's highlights on a 3-hour sightseeing tour with a knowledgeable guide. Drive through diverse neighborhoods for a look at both colonial and ... Read more
Location: Quito, Ecuador
Duration: 4 hours (approx.)