When compared to other European capitals, Reykjavik is rather small; the population of its metro area barely tops 200,000, and Reykjavik proper is home to about 125,000 souls. However, what it lacks in people, it makes up for with thoroughly modern
accoutrements
and a cosmopolitan vibe on par with the best of its neighbors on the continent. Reykjavik's roots are reflected in its Old  Town, from which you can reach most of the city's attractions. Coupled with its heritage are an upscale business climate and a lively bar scene, making Reykjavik one of Europe's most fantastic cities.
Day 1: Take in Reykjavik
For a relatively small city, Reykjavik is practically bursting with things to do. On the first day of a three-day trip, you should book a city tour; these run about 2.5 hours, which is plenty of time to catch the best of the city's sights. You'll see the modern Hallgrimskirkja church, the Presidential Residence at Bessastadir, the famous Fish Market, the Open-Air Museum Arbaer and the recreational valley of Laugardalur. You can pair this tour with a trip to famous Blue Lagoon Spa in the afternoon, relaxing in the spa's blue-green waters and its geothermal steam baths. Add a spa treatment for a reinvigorating experience, and then hit the town for dinner and drinks. With over 100 bars (open until 6 am), Reykjavik is a reveler's dream come true.
Day 2: Follow the Golden Route
If you went to bed at a reasonable hour, spend your next day touring the famous Golden Circle in an Icelandic Super Jeep. This all-day tour is a breathtaking ride past Iceland's best-known natural wonders, culminating in a ride down the Langjkull Glacier on a snowmobile. You'll start out at Thingvellir National Park, the site of Iceland's first Parliament in 930 AD. From here, the views of the rugged Icelandic terrain are amazing, and you're sure to fill up a memory card snapping photos. You'll visit the Geyser geothermal area, where geysers explode every few minutes and hot springs bubble and percolate like cauldrons. Following Geysir, you'll visit the magnificent waterfall at Gullfoss and then mount a snowmobile for a thrilling ride down Langjkull Glacier. The last stop before disembarking is at the greenhouse village of Hverageroi, supplier of most of Iceland's vegetables.
Day 3: Waterfalls and Ice

On your third day, book a trip to Thorsmork (Thor's Woods) and the South Coast. You'll travel past a backdrop of beautiful scenery, including, the Seljalandsfoss waterfall, where you can actually walk behind this breathtaking cascade. The highlight is Thorsmork, a nature preserve protected by mountains, glaciers and rivers. Its remoteness requires experienced drivers, making for a thrilling drive in a Super Jeep. Upon arrival, you'll have plenty of time to explore the woods – Thorsmork is a must-do for hiking enthusiasts.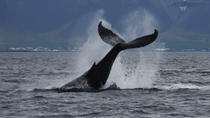 319 Reviews
Set off in search of minke whales, humpbacks and more on this whale-watching cruise from Reykjavik. Pull on a pair of provided coveralls and then stay on the ... Read more
Location: Reykjavik, Iceland
Duration: 2.5 hours or 3.5 hours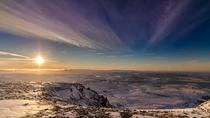 76 Reviews
Fly to a mountain top close to Reykjavik City on a 30-45 minute helicopter tour from Reykjavik, and enjoy bird's-eye views of Iceland's dramatic scenery. The ... Read more
Location: Reykjavik, Iceland
Duration: 30 to 45 mins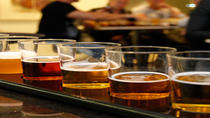 164 Reviews
Taste the spirit of Iceland on a guided tour of the Olgerdin Brewery in Reykjavik. Your two-hour brewery tour introduces you to the history of alcohol in ... Read more
Location: Reykjavik, Iceland
Duration: 2 hours (approx.)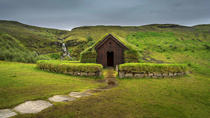 189 Reviews
Spend a day exploring some of the incredible locations used in the hit TV series 'Game of Thrones' on this 8-hour tour from Reykjavik. With a professional ... Read more
Location: Reykjavik, Iceland
Duration: 8 hours (approx.)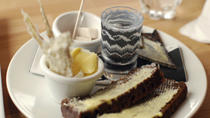 51 Reviews
Paris, Rome, New York. Everyone knows these are centers of amazing eating. But Reykjavik? You better believe it. And you will after this exciting and ... Read more
Location: Reykjavik, Iceland
Duration: 8 hours 30 minutes (approx.)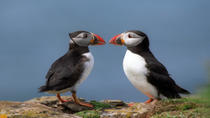 113 Reviews
See puffins up close on the puffin express tour from Reykjavik. The specially designed boat takes you close to the rocky shore of Akurey island to see the ... Read more
Location: Reykjavik, Iceland
Duration: 60 minutes (approx.)
15 Reviews
Spot whales and see the world's greatest light show on this unforgettable Iceland Super Saver from Reykjavik. Choose which days and in what order you wish to ... Read more
Location: Reykjavik, Iceland
Duration: Whale-watching cruise: 3.5 hours
Northern Lights cruise: 2.5 hours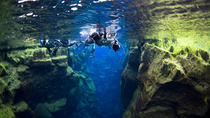 98 Reviews
Go cave exploring and snorkeling in one incredible day on this day trip from Reykjavik. Visit Iceland's Gjábakkahellir cave and the Silfra fissure, both ... Read more
Location: Reykjavik, Iceland
Duration: 8 hours (approx.)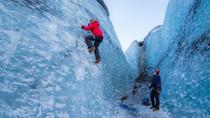 128 Reviews
Embark on an adventurous journey from Reykjavik to Iceland's Sólheimajökull Glacier. Your expert guide will take you glacier hiking and ice climbing ... Read more
Location: Reykjavik, Iceland
Duration: 10 hours (approx.)
55 Reviews
Get up close to Iceland's majestic wildlife on this Reykjavik Super Saver that combines a 1-hour puffin cruise and a 2.5- or 3.5-hour whale-watching tour for a ... Read more
Location: Reykjavik, Iceland
Duration: 2 days (approx.)