With hundreds of tourists taking to the route each day, Iceland's Golden Circle route isn't the place to get off-the-beaten-track, but there's a reason why is so popular. The 300 km tourist road loops around some of south Iceland's most spectacular scenery, including the Thingvellir National Park and the famous Geysir and Strokkur geysers. If you've only got one day to spend in Reykjavik, touring the Golden circle should check a few must-sees off your to-do list, but even with more time to explore, there's nowhere in Iceland where you can see so much topographical variety on one short trip.

The easiest way to explore the route is to take a Golden Circle tour from Reykjavik, but it's also possible to hire a car and drive yourself, although weather conditions can make the roads difficult to navigate. Starting out from the capital, tours head east and the first stop is the UNESCO World Heritage listed Thingvellir National Park, once home to Iceland's first parliament. Lying on the meeting point of the Eurasian and North American tectonic plates, the park's dramatic landscape of faults and fissures is the result of the rifting plates, making it one of the world's most fascinating geological sites.

Next on the itinerary is the geothermal valley of Haukadalur, home to 'Geysir' – the geyser after which all others were named – and the thundering Gullfoss Waterfall, or 'Golden Falls'. Continue through the landscape of lava fields and glaciers to the Keiro Crater Lake, where an emerald green lake shimmers inside the perfectly formed volcanic crater, or stop off at the Skalholt church, the ancient seat of the Icelandic bishops. The Golden Circle is also home to some of the country's most important geothermal energy resources and sights like the Hveragerdi greenhouse village and the Nesjavellir geothermal power plant showcase Iceland's reliance on its natural energy sources.

If you have time, there are plenty of additional stops and activities that can be enjoyed as part of a Golden Circle tour. Take an active tour on board a specially designed Icelandic Super Jeep; try snowmobiling on the Langjkull Glacier, Iceland's second largest glacier; or go white water rafting on the Hvítá River rapids. It's even possible to tour the Golden Circle at night, when dusk casts an ethereal glow over the landscape.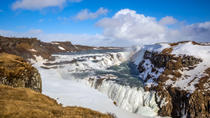 1577 Reviews
Want to see some of the best-known natural phenomena in Iceland on a day trip from Reykjavik? From spouting geysers, tumbling waterfalls and ancient ... Read more
Location: Reykjavik, Iceland
Duration: 8 hours 30 minutes (approx.)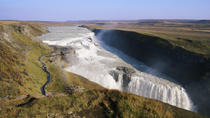 40 Reviews
Discover the otherworldly landscapes and relaxing thermal powers of Iceland on this day trip from Reyjavik. With an expert guide, see the Nesjavellir power ... Read more
Location: Reykjavik, Iceland
Duration: 8 hours 30 minutes (approx.)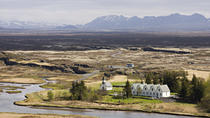 42 Reviews
This action-packed all-day trip from Reykjavik allows visitors to get in touch with some of Iceland's most famous and exciting natural phenomena on board a ... Read more
Location: Reykjavik, Iceland
Duration: 10 hours (approx.)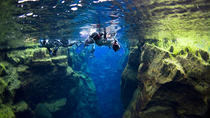 23 Reviews
Snorkel at Silfra Fissure in the UNESCO-listed Thingvellir National Park, and visit incredible Golden Circle attractions on this day trip from Reykjavik! After ... Read more
Location: Reykjavik, Iceland
Duration: 10 hours (approx.)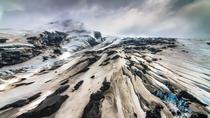 See more of south Iceland than you could cover on a standard tour, with this once-in-a-lifetime helicopter flight from Reykjavik! Flying around Iceland's south ... Read more
Location: Reykjavik, Iceland
Duration: 5-7 hours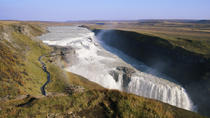 7 Reviews
Enjoy two must-do Icelandic activities in one convenient day trip from Reykjavik. After a morning whale watching cruise around Faxaflói Bay, head out on ... Read more
Location: Reykjavik, Iceland
Duration: 11 hours (approx.)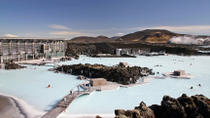 4 Reviews
See the best of Iceland's great outdoors on this 3-day winter adventure trip from Reykjavik! Explore the incredible Golden Circle, visit lava caves at ... Read more
Location: Reykjavik, Iceland
Duration: 3 days (approx.)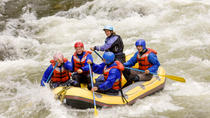 TOUR IS CURRENTLY UNAVAILABLE Navigate Hvítá River on a white-water rafting experience and visit three top Golden Circle attractions on a ... Read more
Location: Reykjavik, Iceland
Duration: 10 hours (approx.)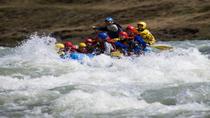 6 Reviews
Enjoy a unique, adventurous way to see the stunning beauty of Iceland. This trip has it all -- gorgeous natural beauty, stories of the country's interesting ... Read more
Location: Reykjavik, Iceland
Duration: 10 hours (approx.)