From lava-spurting volcanoes and hissing geysers to rugged glacial landscapes and ice-blue fjords, Iceland's scenery provides a mesmerizing backdrop for an outdoor adventure and there are plenty of unique ways to explore the sights from Reykjavik.

For an action-packed day, escape the capital for a jeep tour around the famous Golden Circle route, taking in the hot springs of Geysir and the Thingvellir National Park, before traversing the icy terrain of Langjkull, Iceland's second largest glacier, by snowmobile. For Hikers, there's the Snaefellsnes National Park on the west coast, dominated by the volcanic terrain of the Snæfellsjökull glacier; the picturesque valley of Reykjadalur; or Thorsmork, a glacial nature reserve along the south coast. Of course, you don't have to stick to the roads to go hiking in Iceland — there are ample opportunities to try your hand at glacier hiking and ice climbing, including scaling the vast Sólheimajökull Glacier. Or discover underground Iceland and brave the eerie lava tube caves, dark lagoons and craters hidden beneath Blue Mountains.

Those preferring to stay above ground can take to the ocean instead and enjoy a sea fishing tour from Reykjavik, spot puffins on a cruise around the islands of Reykjavik Bay or book on a Northern Lights viewing cruise for the chance to spot one of the world's most breathtaking natural phenomenon. Finally, Icelandic horses are much revered among equestrians around the world, so it's no surprise that horse riding is a popular activity. Combine a horse-riding excursion with a trip to the steamy Blue Lagoon or a walk beneath the magnificent Gullfoss waterfalls.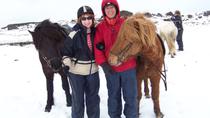 104 Reviews
For an Icelandic experience with a difference, ride a Viking horse in the morning or early afternoon and then spend the rest of the day relaxing at the Blue ... Read more
Location: Reykjavik, Iceland
Duration: Minimum 5 hours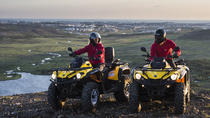 6 Reviews
Jump into the drivers seat so you can freely explore firsthand the rugged moon-like Icelandic terrain on this ATV quad tour ascending Reykjavík's ... Read more
Location: Reykjavik, Iceland
Duration: 2 hours (approx.)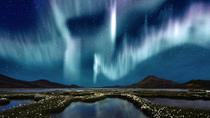 155 Reviews
See the northern lights, also known as aurora borealis, from a comfortable boat on this unique cruise from Reykjavik. Leave Iceland's coast to experience this ... Read more
Location: Reykjavik, Iceland
Duration: 2 hours 30 minutes (approx.)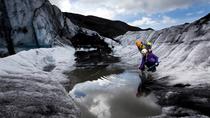 108 Reviews
Embark on an adventurous journey from Reykjavik to Iceland's Sólheimajökull Glacier. Your expert guide will take you glacier hiking and ice climbing ... Read more
Location: Reykjavik, Iceland
Duration: 11 hours (approx.)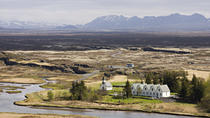 42 Reviews
This action-packed all-day trip from Reykjavik allows visitors to get in touch with some of Iceland's most famous and exciting natural phenomena on board a ... Read more
Location: Reykjavik, Iceland
Duration: 10 hours (approx.)
50 Reviews
Hungry for adventure? Journey into the depths of a dormant volcano on this exhilarating 5-hour expedition from Reykjavik. After a hike through the lava fields ... Read more
Location: Reykjavik, Iceland
Duration: 5 hours (approx.)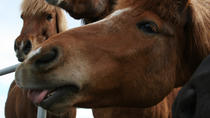 80 Reviews
For a full-day experience with a difference, ride a Viking horse in the morning then spend the afternoon touring Gulfoss, Geysir and other Icelandic natural ... Read more
Location: Reykjavik, Iceland
Duration: 9 hours (approx.)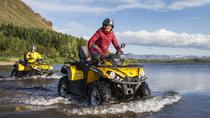 9 Reviews
Discover the rugged beauty of the Icelandic wilderness on this thrilling 1-hour quad bike experience from Reykjavik. With an expert instructor-guide, set off ... Read more
Location: Reykjavik, Iceland
Duration: 60 minutes (approx.)
39 Reviews
Get up close to Iceland's majestic wildlife on this Reykjavik Super Saver that combines a 1-hour puffin cruise and a 2.5- or 3.5-hour whale-watching tour for a ... Read more
Location: Reykjavik, Iceland
Duration: Puffin cruise: 1 hour
Whale-watching cruise: 2.5 or 3.5 hours (depending on boat)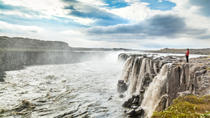 48 Reviews
For those who want adventure - this is the tour for you! Tour over the plateau Hellisheioi and on to visit the beautiful waterfall Seljalandsfoss where you ... Read more
Location: Reykjavik, Iceland
Duration: 11 hours (approx.)