With beer drinking prohibited in Iceland until 1989 and the long winter nights keeping everyone indoors, it's no wonder than Icelandics have embraced their newfound freedom with a wave of modern bars and nightclubs. You'll never be short of evening entertainment in the capital and today the nightlife in Reykjavik is legendary, with a thriving music and DJ scene and dance clubs teeming with fashionable partygoers on Thursday, Friday and Saturday nights.
Much of Reykjavik's nightlife centers around the weekly pub-crawls known as 'rúntur', when huge crowds of revelers hit the bars and clubs along the central Laugavegur street. Most locals don't hit the town until late and stay out until the early hours of the morning, so if you're planning a DIY crawl of Reykjavik's trendiest joints, make sure you pace yourself and bring plenty of cash, as drinking in Iceland can be pricey.
Alternatively, opt for a guided tour of the Olgerdin Egill Skallagrimsson Brewery, the oldest in Reykjavik, where you'll discover the secrets behind Iceland's most popular beers (allegedly owing their unique taste to the clarity of Icelandic water) and get to sample local specialty Brennivin schnapps.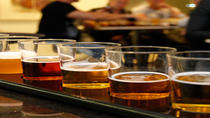 162 Reviews
Taste the spirit of Iceland on a guided tour of the Olgerdin Brewery in Reykjavik. Your one-hour brewery tour introduces you to the history of alcohol in ... Read more
Location: Reykjavik, Iceland
Duration: 2 hours (approx.)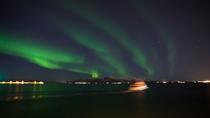 212 Reviews
See the northern lights, also known as aurora borealis, from a comfortable boat on this unique cruise from Reykjavik. Leave Iceland's coast to experience this ... Read more
Location: Reykjavik, Iceland
Duration: 2 hours 30 minutes (approx.)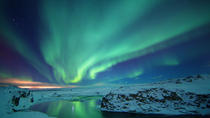 91 Reviews
The Northern Lights tour from Reykjavík takes you to see a spectacular natural phenomenon which happens during the winter months. The Northern Lights, ... Read more
Location: Reykjavik, Iceland
Duration: 3 hours (approx.)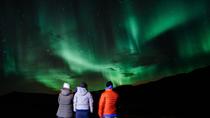 60 Reviews
Escape the reach of tour buses and seek the celestial green glow of the northern lights on a 4-hour Iceland tour in the comfort of a 'super jeep,' a spacious ... Read more
Location: Reykjavik, Iceland
Duration: 4 hours (approx.)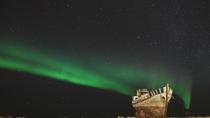 24 Reviews
Join our Northern Lights Deluxe tour for the exciting hunt of the ‎Aurora Borealis! There will be no more than 18 passengers with you in a comfortable minibus ... Read more
Location: Reykjavik, Iceland
Duration: 4 hours (approx.)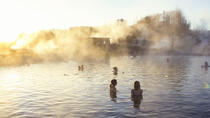 58 Reviews
Visit the oldest swimming pool in Iceland, the geothermal, open-air Secret Lagoon. After soaking luxuriously in the warm water, enjoy a delicious buffet-style ... Read more
Location: Reykjavik, Iceland
Duration: 6 hours (approx.)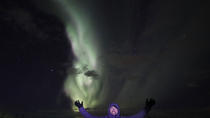 This northern lights tour in Iceland takes you in an original superjeep out of town to avoid light pollution so as to observe this fascinating natural ... Read more
Location: Reykjavik, Iceland
Duration: 4 hours (approx.)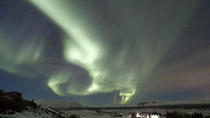 10 Reviews
Join our tour for the hunt of the Northern Lights. This 3-5 hour tour will take you out of the light pollution of the city so that you may see the lights ... Read more
Location: Reykjavik, Iceland
Duration: 4 hours (approx.)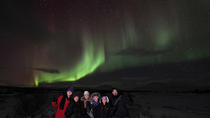 2 Reviews
Northern Lights Hunt We pick you up and whisk you away from the city lights to where we predict the best sightings according to the cloud forecast. Our small ... Read more
Location: Reykjavik, Iceland
Duration: 3 to 5 hrs
38 Reviews
Join in with Reykjavik's extravagant New Year's Eve celebrations on a nighttime bonfire tour and fireworks display. The event is a big deal in the Icelandic ... Read more
Location: Reykjavik, Iceland
Duration: 5 hours (approx.)