Iceland lives up to its name during the winter months, but despite the frosty weather and long nights, Reykjavik is at its most atmospheric during the wintertime and there's no shortage of winter activities to keep visitors entertained. Take a 3-day winter hiking adventure from Reykjavik and you can tour regional highlights like Sólheimjökull Glacier, the scenic Golden Circle route and the lava caves at Leidarendi, or make the most of the snow with a dogsledding, ice climbing or glacial hiking excursion, then warm up with a soak in the steamy Blue Lagoon.
One of the most popular winter activities is spotting the Northern Lights, or Aurora Borealis, the breathtaking natural phenomenon that lights up the arctic skies throughout the winter. Northern Lights tours or viewing cruises from Reykjavik offer the best chance of viewing the Lights, which occur mostly on clear nights between September and March.
Winter is also the holiday season in Iceland, so stock up on gifts at the Christmas markets in and around Reykjavik; embrace quirky Icelandic Christmas traditions, like swapping Santa Claus for the Thirteen Yule Lads and their mother, Gryla the Troll; then celebrate New year in Reykjavik with a nighttime bonfire tour and fireworks display.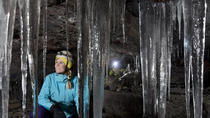 67 Reviews
This adventurous tour is your chance to go cave exploring and snorkeling in one incredible day. On this day trip from Reykjavik, visit Iceland's ... Read more
Location: Reykjavik, Iceland
Duration: 8 hours (approx.)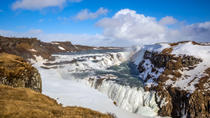 1578 Reviews
Want to see some of the best-known natural phenomena in Iceland on a day trip from Reykjavik? From spouting geysers, tumbling waterfalls and ancient ... Read more
Location: Reykjavik, Iceland
Duration: 8 hours 30 minutes (approx.)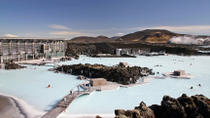 4 Reviews
See the best of Iceland's great outdoors on this 3-day winter adventure trip from Reykjavik! Explore the incredible Golden Circle, visit lava caves at ... Read more
Location: Reykjavik, Iceland
Duration: 3 days (approx.)
32 Reviews
Join in with Reykjavik's extravagant New Year's Eve celebrations on a nighttime bonfire tour and fireworks display. The event is a big deal in the Icelandic ... Read more
Location: Reykjavik, Iceland
Duration: 5 hours (approx.)