The most bohemian of Rio de Janeiro's neighborhoods, vibrant Lapa is best known for its eclectic music scene, with an abundance of bars, clubs and venues hosting local samba and forró bands. After dark, the main streets of Rua da Lapa or Rua Joaquim Silva come alive, with dancers spilling onto the streets and top clubs like the Rio Scenarium, Arco Iris and Asa Branca teeming with locals and in-the-know tourists. 
Even in the daylight hours, Lapa is a colorful district to explore, with the striking colonial buildings now home to a string of vintage shops and cafés frequented by Rio's creative types. The area is also home to two of the city's most iconic landmarks, most notably the Lapa Arches (Arcos da Lapa), an enormous 18th-century aqueduct that towers 64 meters over the central square. With the 42 grand arches dramatically lit at night, the arches make a popular meeting place for cariocas, as do the brightly painted steps of the Selaron Ladder, a short walk away. The masterpiece of Chilean artist Jorge Selarón, the 215 steps of the Selaron Ladder are richly decorated with over 2,000 tiles in the colors of the Brazilian flag and mark the way into the neighboring district of Santa Teresa.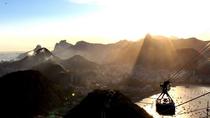 4 Reviews
Discover the most famous sightseeing spots of Rio de Janeiro on this private 8-hour tour. Benefit from seeing all the major attractions in just one day, making ... Read more
Location: Rio de Janeiro, Brazil
Duration: 8 hours (approx.)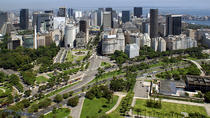 1 Review
With this tour you will have the chance to see and visit the main attractions in Downtown Rio, the oldest part of Rio de Janeiro!
Location: Rio de Janeiro, Brazil
Duration: 3 hours (approx.)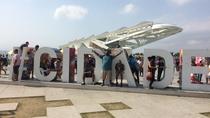 Come explore the downtown by foot, light rail, and trolly on this 5-hour small group tour. Get a full experience of one of South America's most iconic downtown ... Read more
Location: Rio de Janeiro, Brazil
Duration: 5 hours (approx.)
98 Reviews
Visit some of Rio de Janeiro's most famous attractions and discover the various sides to the city on this full-day tour with a local guide. Explore the ... Read more
Location: Rio de Janeiro, Brazil
Duration: 8 hours (approx.)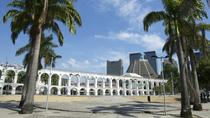 5 Reviews
Leave behind the glitz of Copacabana and discover another side of Rio on this 4-hour walking tour. Follow an expert guide into the cobblestoned hilly ... Read more
Location: Rio de Janeiro, Brazil
Duration: 4 hours (approx.)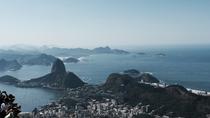 193 Reviews
This is a complete day tour of the city of Rio de Janeiro covering its most well-known landmarks. You will be accompanied by a professional guide and have ... Read more
Location: Rio de Janeiro, Brazil
Duration: 9 hours (approx.)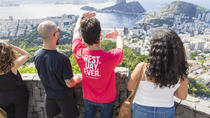 2 Reviews
You'll see every one of the Marvelous City's highlights, from the iconic Christ the Redeemer statue to the colorful Selaron Staircase. You'll also explore ... Read more
Location: Rio de Janeiro, Brazil
Duration: 6 hours (approx.)
2 Reviews
This culinary walking, guided tour will take you through the neighborhoods of Lapa, Glória, Flamengo and Laranjeiras. Taste Amazonian fruit juices, visit ... Read more
Location: Rio de Janeiro, Brazil
Duration: 6 hours (approx.)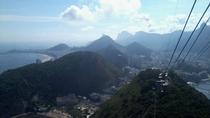 3 Reviews
Enjoy a thorough city tour of Rio de Janeiro. Ascend to the Christ the Redeemer statue early in the morning and be one of the first to see it. Walk down the ... Read more
Location: Rio de Janeiro, Brazil
Duration: 6 hours (approx.)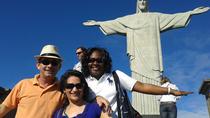 3 Reviews
Spend the day with Marcio Boechat, a local carioca who has a true passion for his city. There's no better way to see a destination than through the eyes of a ... Read more
Location: Rio de Janeiro, Brazil
Duration: Flexible