Rodrigo de Freitas Lagoon Tours
Situated at the heart of Zona Sul and all but completely separated from the Atlantic Ocean by the upscale district of Ipanema, Rodrigo de Freitas Lake has been among Rio's most distinguishing natural landmarks since the city was first established in the 16th century. In the shadow of Corcovado and covering nearly a square mile in surface area, the lagoon lends its name to the adjacent garden district of Lagoa and serves as a recreational area and beauty spot for local residents, with nearly 3 miles of bike and jogging trails, boathouses for rowing, and several exclusive social clubs located along the edge of the lagoon.

Named for a young Portuguese army official who lived in the area in the early 1700s, the history behind the glassy lagoon wasn't always placid. The first Portuguese settler in the area, Rio governor Antonio Salema, slaughtered the indigenous Temoio Indians with smallpox-infected clothing when he arrived on the scene in 1575 to build a sugar mill. Subsequent conquests have been as recent as the 1960s, when residents of a favela built on a neighboring hillside were forcibly removed and the hill, along with the ramshackle dwellings, was flattened to make way for some of the high-class high-rises that exist today.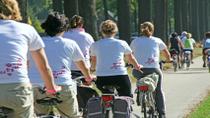 3 Reviews
Enjoy a leisurely bike ride in Rio de Janeiro, from the world-famous beaches of Ipanema and Leblon to the parks and sports complexes surrounding Rodrigo de ... Read more
Location: Rio de Janeiro, Brazil
Duration: 3 hours (approx.)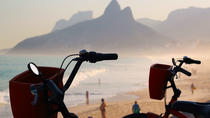 6 Reviews
Enjoy a bike tour of Rio de Janeiro's "zona sul". In a small group, you will visit Rio's main sights. Cycling is the best way to cover long distances ... Read more
Location: Rio de Janeiro, Brazil
Duration: 3 hours (approx.)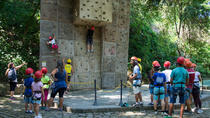 This is a private tour full of activities for the little ones, visiting the two favorite kid spots of Lagoa Rodrigo de Freitas, Lagoa Aventura and Parque dos ... Read more
Location: Rio de Janeiro, Brazil
Duration: 4 hours (approx.)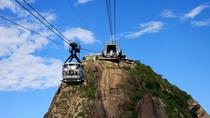 567 Reviews
Take a panoramic city tour, travel to the top of Sugar Loaf Mountain and visit the Christ the Redeemer statue on this full-day comprehensive tour of Rio's most ... Read more
Location: Rio de Janeiro, Brazil
Duration: 10 hours (approx.)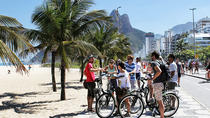 2 Reviews
See Rio by bike on this 7-hour tour of the South Zone and Old City of Rio de Janeiro. With a small group, see popular beaches such as Copacabana and Ipanema ... Read more
Location: Rio de Janeiro, Brazil
Duration: 7 hours (approx.)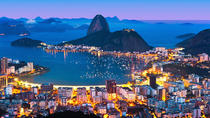 2 Reviews
Enjoy a city tour of Rio de Janeiro with a knowledgeable guide. See the main sights and landmarks and discover the best of what this wonderful city has to ... Read more
Location: Rio de Janeiro, Brazil
Duration: 8 hours (approx.)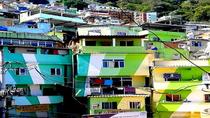 Visiting the favela of Santa Marta, one of Rio's hundreds of "favelas" (the Brazilian term for a slum or shantytown), is a local experience that gives ... Read more
Location: Rio de Janeiro, Brazil
Duration: 3 to 4 hrs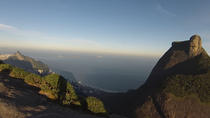 1 Review
Enjoy a full of green city tour, with beautiful views, hiking in the Tijuca Forest and a refreshing waterfall. Your tour includes transport and a professional ... Read more
Location: Rio de Janeiro, Brazil
Duration: 6 hours (approx.)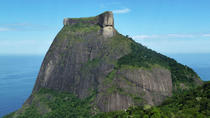 Enjoy this 8-hour tour in Pedra da Gávea. The hike to the summit stands at 842m/2763ft above sea level. The ascent takes around 2.5-hourss. Besides a ... Read more
Location: Rio de Janeiro, Brazil
Duration: 8 hours (approx.)
37 Reviews
Combine a full-day tour of Rio de Janeiro's top attractions with an evening of samba at the Ginga Tropical Show! This is the ultimate day out in Rio — enjoy a ... Read more
Location: Rio de Janeiro, Brazil
Duration: 14 hours (approx.)