Rio de Janeiro isn't known as the Cidade Maravilhosa (Marvelous City) for nothing. Beautiful beaches, expansive mountains, the lively Cariocas and the grand Carnaval are only some of the reasons why Rio attracts thousands of tourists from around the world each year. If you are visiting this spectacular harbor, one of the seven wonders of the world, this suggested itinerary will ensure that you don't miss out on the very best that the city has to offer.
Day 1: Roaming Rio de Janeiro
Your first day in Rio is perhaps best spent getting oriented to the city. Get a bird's eye helicopter view  of the marvelous city guarded by giant granite rocks and vast blue oceans. Alternatively roam downtown on foot  or bicycle  and mingle with the charming locals while learning of the city's fascinating lore and history. Follow this up with a delectable seafood lunch cruise that sails past the beaches of Niteroi. When the sun sets it's time to take out your dancing shoes! Catch a samba show and enjoy a famous Brazilian steakhouse dinner.
Day 2: Rio de Janeiro Activities
On day two, it's time to hit the sun, sea and surf! Indulge yourself with a tropical islands cruise  complete with an island lunch or set sail to the Angra dos Reis archipalego. Cruise around Guanabara Bay and glimpse the spectacular Sugar Loaf Mountain. Or if you prefer basking in the lazy beach culture of some of the world's best beaches, Ipanema and Copacabana are as good as any. Check schedules to see if you can catch a soccer match at the Maracana Stadium. You can also partake in some unique paragliding where you take off from urban areas and land on a beach!
Day 3: Day Trips from Rio de Janeiro

A holiday in Rio is incomplete without a tour of the famed trifecta of Corcovado, Christ the Redeemer and Sugar Loaf which includes a ride through the Tijuca Rain forest by cog train! Opt for either a half-day or full-day tour and save some time to explore the quaint town of Buzios, known for its architectural finesse. Alternatively visit Petropolis, the lap of luxury, home to Brazil's two emperors. End your Brazilian sojourn with a sumptuous carnivorous buffet at Porcao or taste some traditional Portuguese fare at the famous Antiquarius.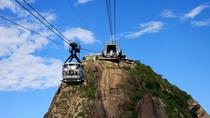 545 Reviews
Combine two of Rio's most popular tours on a full-day excursion packed with breathtaking views. In the morning, you'll enjoy a panoramic city tour and have the ... Read more
Location: Rio de Janeiro, Brazil
Duration: 10 hours (approx.)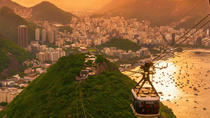 6 Reviews
When you're on vacation, there's no need to wake up super early to enjoy the sights. After a rocking night in Rio, wake up at your leisure and then speed by ... Read more
Location: Rio de Janeiro, Brazil
Duration: 4 hours (approx.)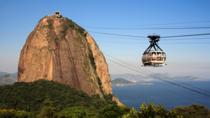 185 Reviews
Spend the morning at Sugar Loaf Mountain, one of Rio de Janeiro's most famous icons. You'll take a breathtaking ride in a cable car to the top of the Sugar ... Read more
Location: Rio de Janeiro, Brazil
Duration: 4 hours (approx.)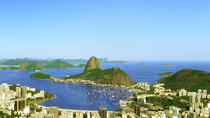 35 Reviews
Combine a full-day tour of Rio de Janeiro's top attractions with an evening of samba at the Plataforma Show! This is the ultimate day out in Rio — enjoy a city ... Read more
Location: Rio de Janeiro, Brazil
Duration: 13 to 15 hours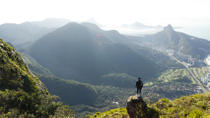 4 Reviews
Experience some of Rio de Janeiro's stunning natural beauty on this hiking tour through the Tijuca Rainforest. Declared a national park in the '60s, Tijuca is ... Read more
Location: Rio de Janeiro, Brazil
Duration: 6 hours (approx.)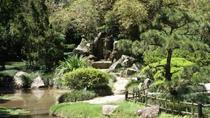 2 Reviews
Spend an idyllic tour at the world-famous Rio de Janeiro Botanical Garden, or Jardim Botânico. On this guided tour of the sprawling UNESCO biosphere ... Read more
Location: Rio de Janeiro, Brazil
Duration: 3 hours 30 minutes (approx.)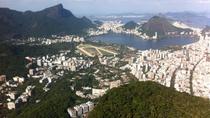 6 Reviews
Experience unique views on this 5-hour biking and hiking tour in Rio de Janeiro. Cycle along Copacabana Beach to the now peaceful favela of Vidigal. Drive to ... Read more
Location: Rio de Janeiro, Brazil
Duration: 5 hours (approx.)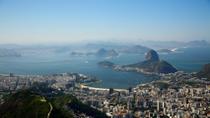 1 Review
Experience Rio de Janeiro's famous Corcovado Mountain in the most rewarding way possible – by hiking up it! With an experienced guide, take a 2.5-hour hike ... Read more
Location: Rio de Janeiro, Brazil
Duration: 6 hours (approx.)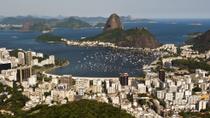 Be choosy with your itinerary on this 4-day tour in Rio that offers a great menu of sightseeing activities. Stunning views from Corcovado and Sugar Loaf ... Read more
Location: Rio de Janeiro, Brazil
Duration: 4 days (approx.)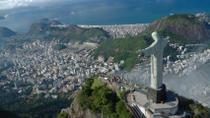 Whether it's Christ the Redeemer, Sugar Loaf Mountain or Tijuca Forest, customize what you want to see on this 3-day tour in Rio. Get picked up from the ... Read more
Location: Rio de Janeiro, Brazil
Duration: 3 days (approx.)