With its swaths of white sand beaches hemmed in by the iconic peaks of Corcovado and Sugar Loaf Mountain, and an all-day party atmosphere, it can be hard to tear yourself away from Rio de Janeiro's idyllic surroundings. But whether you like cruising the ocean or hiking through the rainforest, there are plenty of great options for day trips from Rio, so make sure you take a break from the city and explore the nearby sights.
The legendary Copacabana and Ipanema beaches aren't the only places to get a suntan and the traditional fishing villages and pristine resorts of the Buzios peninsula are the perfect antidote to the busy urban beaches. Alternatively, head south of Rio to the picturesque Costa Verde (Green Coast) where you can tour the tropical islands of Sepetiba Bay or take a schooner cruise around the islands of Angra dos Reis (the 'Bay of Kings'). Here, the calm, clear waters are teeming with colorful fish and sting rays, and the shores lined with towering dunes, mangrove forests and secluded coves. Hiking, bird spotting, scuba diving and snorkeling are all popular activities, or else you can just relax on deck and take in the scenery.
Nature lovers will also love hiking in the Tijuca Rainforest National Park, home to Rio's highest peak, the 3,353-foot Pico da Tijuca, and a distinctive array of native wildlife. Or take a trip into the mountains and discover Petropolis, the one-time Imperial City of Brazil, where the famous Imperial Museum houses one of Brazil's most significant collections of historic objects.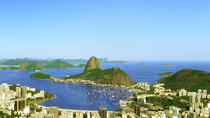 35 Reviews
Combine a full-day tour of Rio de Janeiro's top attractions with an evening of samba at the Plataforma Show! This is the ultimate day out in Rio — enjoy a city ... Read more
Location: Rio de Janeiro, Brazil
Duration: 13 to 15 hours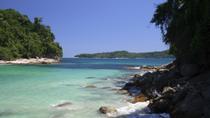 46 Reviews
Head out of Rio for the day, where a schooner awaits to take you on a cruise of the turquoise blue waters and islands of Angra dos Reis. With roundtrip hotel ... Read more
Location: Rio de Janeiro, Brazil
Duration: 12 hours (approx.)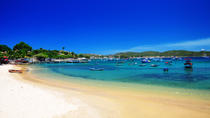 28 Reviews
Take a day trip from Rio de Janeiro to experience the cosmopolitan style, quaint charm and elegant architecture of Buzios. Walk through the town on a guided ... Read more
Location: Rio de Janeiro, Brazil
Duration: 13 hours (approx.)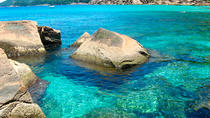 2 Reviews
Discover paradise on the 'Green Coast' in Angra dos Reis and the island of Ilha Grande on a 12-hour day trip from Rio de Janeiro. Travel with a small group ... Read more
Location: Rio de Janeiro, Brazil
Duration: 12 hours (approx.)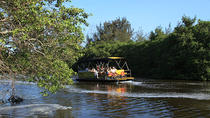 15 Reviews
Enjoy an unforgettable ride through the amazing Lagoon Complex of Barra da Tijuca, unraveling all its secrets and biodiversity. Along with your guide, learn ... Read more
Location: Rio de Janeiro, Brazil
Duration: 3 hours (approx.)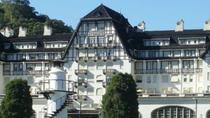 Travel to Petropolis from Rio de Janeiro. Explore the mountain retreat of Petrópolis on this full-day guided tour. Once a summer holiday destination for ... Read more
Location: Rio de Janeiro, Brazil
Duration: 10 hours (approx.)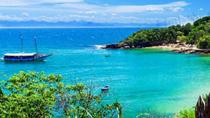 1 Review
Travel to Buzios from Rio de Janeiro. Sail to the the beaches on a schooner. Discover the rich history of the place formerly a pirate's lair and know a popular ... Read more
Location: Rio de Janeiro, Brazil
Duration: 12 hours (approx.)