Rio de Janeiro is gearing up for Carnival 2017, set to take place February 24–28—and visitors coming to the big event are in for a treat with five days of flashy costumes, rhythmic samba, and round-the-clock parties. With options to sit in on a behind-the-scenes samba school rehearsal or take in a Sambadrome parade from a VIP lounge, Rio serves up a big, bold celebration for Carnival.
Once you're done reveling (or when you need a break from the action), check out the rest of the city. Book a bike tour or hang gliding experience to get out in nature; try your hand at creating Brazilian cuisine at a cooking class; or visit major sites like the Statue of Christ the Redeemer (Cristo Redentor). Since Rio gets crowded around Carnival time, it's best to book early and consider a Viator exclusive tour to get priority access to this famous mountaintop site.
Insider Tips
Factor in traffic when traveling by taxi or bus during Carnival, especially to the Sambadrome. Consider going by metro instead: get off at Praça Onze and walk 15 minutes along the well-signed route to the parade area.

Even if you're not attending one of the Carnival balls, you can still take part in blocos, or block parties, which you'll find in neighborhoods all over the city.

It's summer in Brazil, which means warm weather (with an average high of 81°F or 27°C in February) and brief afternoon rainstorms, so pack and plan accordingly.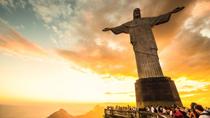 231 Reviews
Be among the first visitors to gaze upon the Christ the Redeemer statue without the usual crowds on this early morning Rio de Janeiro tour — a Viator Exclusive ... Read more
Location: Rio de Janeiro, Brazil
Duration: 4 or 6 hours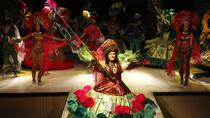 234 Reviews
Revel in the excitement of Rio's Carnival year-round at a nightly Platforma show, complete with samba music and professional dancers. Enjoy prime seating and ... Read more
Location: Rio de Janeiro, Brazil
Duration: 3 to 5 hours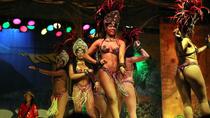 14 Reviews
Enjoy the biggest and most traditional show of authentic Brazilian tradition in Rio de Janeiro. The Go Brazil 500 Years show displays rhythms, melodies, songs ... Read more
Location: Rio de Janeiro, Brazil
Duration: Flexible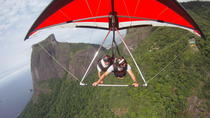 7 Reviews
The original hang gliding experience over Rio de Janeiro, Brazil. Operated by former National Champion and multi Record holder Konrad Heilmann with his team of ... Read more
Location: Rio de Janeiro, Brazil
Duration: 4 hours (approx.)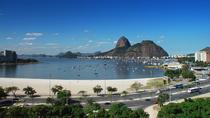 64 Reviews
Spend half a day sailing on Guanabara Bay, for the most beautiful views of Rio de Janeiro with Sugar Loaf Mountain towering in the distance. Pass the bay's ... Read more
Location: Rio de Janeiro, Brazil
Duration: 4-6 hours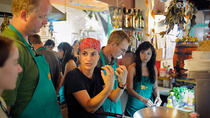 21 Reviews
Take some time out of your Rio de Janeiro vacation and learn about the local Brazilian culinary scene. Located in the Centro neighborhood of Rio, this small ... Read more
Location: Rio de Janeiro, Brazil
Duration: 4 hours (approx.)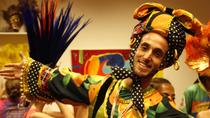 Psst — over here. Get a good peek into Rio's Carnival on this half-day tour behind the scenes of the behemoth celebration. Travel to Cidade do Samba, where the ... Read more
Location: Rio de Janeiro, Brazil
Duration: 3 hours 30 minutes (approx.)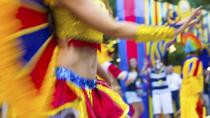 Can't make it to Rio for Carnival? You can still rock the night away at a top samba school, which practices throughout the year for the legendary parade. Hit ... Read more
Location: Rio de Janeiro, Brazil
Duration: 4 to 7 hours
Revel in the all-night excitement of Rio de Janeiro's annual Carnival (Carnaval) parade, famous throughout Brazil – and the rest of the world – for its ... Read more
Location: Rio de Janeiro, Brazil
Duration: Varies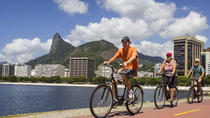 15 Reviews
Enjoy a small-group, 4-hour bike tour visiting Copacabana, the celebrity cemetery, São João Batista, the Bay of Guanabara, Lapa, the colored ... Read more
Location: Rio de Janeiro, Brazil
Duration: 4 hours (approx.)