With troops of bejeweled dancers gyrating on stage, glittering floats parading through the Sambadrome exhibition hall and costumes so dazzling you'll need your sunglasses on even at night, Rio de Janeiro's annual carnival is without question, the biggest and boldest in the world. Up to 2 million revelers from around the world descend on the city in the week preceding Lent, as the city's legendary Samba Schools pull out all the stops for the vibrant showcase of Rio's Portuguese, African and Brazilian heritage.
Carnival time sees the city explode with color, as riotous parties take over the beachfront and blocos (street bands) take to the streets to perform. The atmosphere is electric but the enormous crowds can be overwhelming to first-timers so pre-booking carnival tickets and guided city tours is a good idea. A 6-Night Carnival Package in Rio de Janeiro includes visits to all the city's major attractions, as well as the chance to view carnival preparations at the Sambadrome pre-party and get involved in the carnival fun by taking part in one of the fantastical Samba parades. You can even attend one of the lavish Carnival balls, take part in judging the Samba School Parade, or get fitted for your own glitzy carnival costume.
Even if you can't make it for the carnival season, Rio's rich samba culture is kept alive all year round and you can still experience the city's spectacular dance troops by attending a Plataforma Samba Show, or joining the locals as they move to the beat in Lapa's many samba nightclubs. You could even opt to help out with the pre-carnival rehearsals and costume preparations, which start as early mid-September in the famous Samba Schools.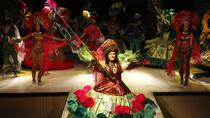 229 Reviews
Revel in the excitement of Rio's Carnival year-round at a nightly Platforma show, complete with samba music and professional dancers. Enjoy prime seating and ... Read more
Location: Rio de Janeiro, Brazil
Duration: 3 to 5 hours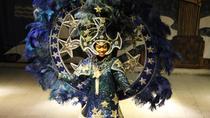 10 Reviews
While at port in Rio, experience year-round Carnival at a Plataforma Show in Leblon. You'll be mesmerized by professional drummers and costumed samba dancers ... Read more
Location: Rio de Janeiro, Brazil
Duration: 3-5 hours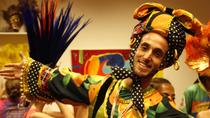 Psst — over here. Get a good peek into Rio's Carnival on this half-day tour behind the scenes of the behemoth celebration. Travel to Cidade do Samba, where the ... Read more
Location: Rio de Janeiro, Brazil
Duration: 3 hours 30 minutes (approx.)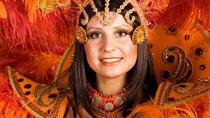 Revel in the all-night excitement of Rio de Janeiro's annual Carnival (Carnaval) parade, famous throughout Brazil – and the rest of the world – for its ... Read more
Location: Rio de Janeiro, Brazil
Duration: Varies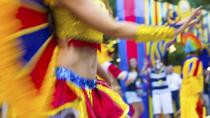 Can't make it to Rio for Carnival? You can still rock the night away at a top samba school, which practices throughout the year for the legendary parade. Hit ... Read more
Location: Rio de Janeiro, Brazil
Duration: 4 to 7 hours
Enjoy the best block party the Rio de Janeiro Carnival has to offer. Your group will meet and prepare for 4-hours of excitement, dancing and singing. ... Read more
Location: Rio de Janeiro, Brazil
Duration: 4 hours (approx.)
Learn the basic steps of samba and forro and then practice while having fun at one of the most samba clubs in Rio, the famous Rio Scenarium. This activity may ... Read more
Location: Rio de Janeiro, Brazil
Duration: 4 hours (approx.)
Enjoy Carnival 2017 in style at this six-room lounge in the Sambadrome. The lounge has decoration inspired by the essence of Brazil. You will enjoy music ... Read more
Location: Rio de Janeiro, Brazil
Duration: 8 hours (approx.)
There is a lot of emotion at Carnival in Rio de Janeiro, a famous event because of its extravagant costumes and music. Enjoy views of the samba school's ... Read more
Location: Rio de Janeiro, Brazil
Duration: 8 hours (approx.)