Mexico's Costa Maya port sits on the country's Caribbean side, just north of the border with Belize. Built specifically for cruisers, the port facilities include pools, a beach club, shopping, restaurants and bars. It's a bit theme-park-esque, so unless you've already been to the surrounding attractions, head outside the port to see more of the Yucatan than another swim-up bar. Most popular are the Mayan ruins of Chacchoben; alternatively, stay closer to the port in the fishing village of Mahahual, a five-minute cab ride away.

How to Get to Chacchoben

The ruins are located 45 miles (75 km) northwest of Costa Maya (don't confuse the ruins with the town of the same name, 9 miles (14 km) to the north). A shore excursion with port pickup is the most convenient way to get there; it's about a one-hour ride.

One Day in Costa Maya and Chacchoben

Spend the first part of your day in port on a half-day shore excursion to Chacchoben. Most tours include a guided walk on the circular path around the excavated temples, which date back to 700 AD. Guides explain the Mayan ceremonial history and will also point out fun facts about the surrounding jungle, specifically the birds and monkeys you may see if you're lucky.

After your tour returns to Costa Maya, fill the rest of your time before re-boarding your ship by browsing the craft bazaar, enjoying a dip in the saltwater pool, relaxing on Uvero Beach or munching on lobster.
Port Information
The currency is the Mexican peso, although US dollars are often accepted around the port area.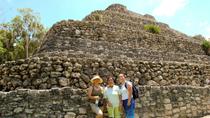 52 Reviews
When your cruise ship docks in the port of Costa Maya, embark on a 3.5-hour shore excursion to Chacchoben. Explore the ancient Mayan city, where mysterious ... Read more
Location: Costa Maya, Mexico
Duration: 3 hours 30 minutes (approx.)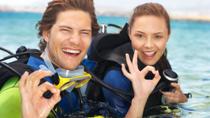 3 Reviews
While in port in Costa Maya, don't miss the opportunity to discover scuba! This beginning scuba diving course is especially suited for those who have never ... Read more
Location: Costa Maya, Mexico
Duration: 3 hours 30 minutes (approx.)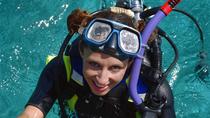 While in port in Costa Maya, take in the stunning beauty of the Mesoamerican Barrier Reef on a 3.5-hour scuba diving shore excursion. Certified scuba divers ... Read more
Location: Costa Maya, Mexico
Duration: 3 hours 30 minutes (approx.)