Roatan RECOMMENDATIONS See all
Outdoor Adventures in Roatan
By Viator, July 2015
No reviews, be the first!
With a tropical climate, miles of wide white beaches, and the second largest coral reef system in the world, it's easy to see why Roatan is climbing the charts for international travelers. This small island off the coast of Honduras prides itself on its hot, languid weather, its soulful citizens, and an easy-come-easy-go mentality. Visiting Roatan is an outdoor lover's paradise.

Boat-based activities are probably the most popular sports here, as this island is slowly developing its reputation for easy access to the Mesoamerican Barrier Reef. Scuba divers enjoy outings in crystal blue waters with lush tropical wildlife and sunken shipwrecks from bygone Colonial days. Fishermen spend their days hauling in marlin, barracuda, and grouper while enjoying the beautiful sunsets and clear-blue skies of the West Bay. Submarine rentals are also a popular pastime for those who just can't get enough of underwater exploration

The more adventurous sect will enjoy the mangrove swamps of Roatan's Camp Bay, and kayaking through them spotting wildlife is a beautiful and other-worldly adventure. Others spot wildlife in the Roatan Butterfly Garden, in Gumbalimba Park, or by ziplining through the treetops on a canopy tour. Others yet get back to beach basics and ride horseback through the gentle breakers of Roatan's spectacular, sleepy coastline.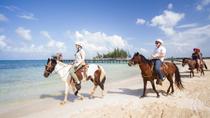 5 Reviews
Experience two things in one day while in Roatan! First, jump on a horse and ride through the lush jungles of this tropical island. Then, cool off in the ... Read more
Location: Coxen Hole, Honduras
Duration: 4 hours (approx.)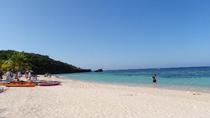 8 Reviews
While in port on Roatan, leave the crowds behind with a half-day shore excursion to West Bay beach! Enjoy a brief west island tour and have a blast admiring ... Read more
Location: Roatan, Honduras
Duration: 4 to 5 hrs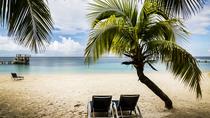 2 Reviews
Enjoy a family-friendly shore excursion while you're in port in Roatan that combines fun and educational attractions with relaxing beach time. Animals are ... Read more
Location: Roatan, Honduras
Duration: 4 to 5 hours (approx.)