Appian Way and the Aurelian Wall Tours
The Appian Way (Via Appia), an important Imperial Roman road dating from the 4th century BC, was built to quickly move supplies and Roman soldiers to strategic points of the Roman Empire. The Appian Way was the first and most important Roman road, stretching from Rome to Brindisi on the southeast coast of Italy.

It was the work of architect Appius Claudius Caecus (hence the road's name). You can still walk the long straight cobblestone road, and along the way are catacombs and churches.
As the Roman Empire began its terminal decline, Rome was the focus of attacks and invasions by barbarians. In the third century AD the Aurelian Wall was built around the city's seven hills for protection. The Aurelian Wall  had many gates, one of them being the Porta San Sebastiano (which still stands today). It was once called the Porta Appia because it marks the point where the Appian Way begins. The gate now contains a museum about the wall and Rome's ancient gates.
Practical Info
One of the best places to begin exploring the Via Appia is at the Parco Regionale Dell'Appia Antica. Metro line A has a stop at Parco Appia Antica.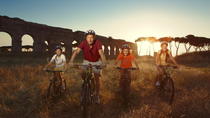 318 Reviews
Explore rural Italy and discover ancient Roman ruins on this 6-hour Ancient Appian Way, catacombs and Roman Aqueducts electric-assist bicycle tour. Cycle on ... Read more
Location: Rome, Italy
Duration: 4 to 6 hrs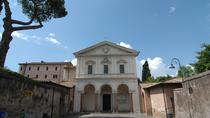 32 Reviews
Discover a secret world beneath the streets of Rome on this 3-hour small-group tour of the Catacombs of St. Sebastian. Travel along the Appian Way, one of the ... Read more
Location: Rome, Italy
Duration: 3 hours (approx.)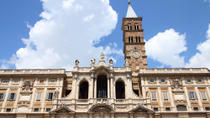 178 Reviews
Explore the highlights of early Christian Rome on this 3-hour coach and walking tour. With an expert guide, visit the magnificent Basilica of Santa Maria ... Read more
Location: Rome, Italy
Duration: 3 hours (approx.)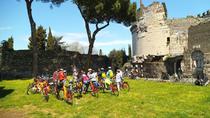 17 Reviews
Enjoy a 3-hour cycle ride from central Rome towards the countryside and see the Appian Way from the saddle of a comfortable bicycle. Experienced guides will ... Read more
Location: Rome, Italy
Duration: 3 hours (approx.)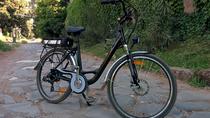 3 Reviews
You'll be able to ride at your leisure along the most ancient highway in the world. The park covers 3,400-acres along 16km (10-miles) of the Roman road ... Read more
Location: Rome, Italy
Duration: Flexible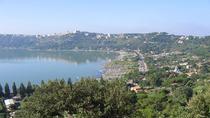 4 Reviews
Discover a fascinating world within walking distance of Rome, enjoy a unique experience in a Small Group maximum 12 people (only 6 people per minivan) , a ... Read more
Location: Rome, Italy
Duration: 6 hours (approx.)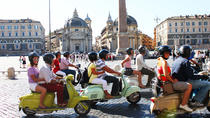 Take a seat in the saddle of the world's most famous scooter for a half-day tour of Rome. Ride along the Aurelian Walls and visit Aventine Hill on this guided, ... Read more
Location: Rome, Italy
Duration: 3 hours (approx.)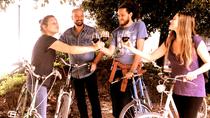 Discover the real Rome in a Roman way. Join this amazing and private, small-group cycling tour through the hidden gems of the city. Get to know the real city ... Read more
Location: Rome, Italy
Duration: 4 hours (approx.)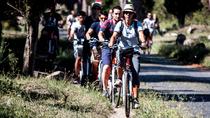 1 Review
Enjoy a private 6-hour cycle ride from central Rome towards the countryside and see the Appian Way from the saddle of a comfortable bicycle. Experienced guides ... Read more
Location: Rome, Italy
Duration: 6 hours (approx.)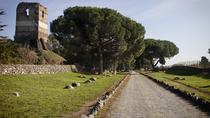 405 Reviews
Travel along Rome's ancient Appian Way and explore its ancient aqueducts, Catacombs and countryside on this 3-hour tour. Escape the city's hustle and bustle to ... Read more
Location: Rome, Italy
Duration: 3 hours (approx.)