Column of Marcus Aurelius Tours
Standing an impressive 100 feet high, the Column of Marcus Aurelius was built as a Roman victory monument and stands in what is now called the Piazza Colonna, situated in what would have been the northern boundary of Ancient Rome.
The original date of construction is unknown, but there are inscriptions of the column throughout the region that promote the idea that the construction was completed, at the very latest, by 193 AD. Most scholars believe that the construction of the column may have started directly after the Roman victories over a number of their northern rivals.
Parallel to this idea are the intricate carvings on the column that work in a spiral fashion and tlel the stories of victories, war and conquest. The details show images of men, horses, women and the destruction of certain villages. By the 15th century, the statue of Marcus Aurelius atop the column had already deteriorated. Thus, in 1589, a restoration was done by Domenico Fontana, placing nearly 10 feet of it underground. The remodeling also meant that a bronze statue of St Paul was placed where Marcus Aurelius once stood.
Practical Info
The Column of Marcus Aurelius is in the Piazza Colonna on the northern end of Ancient Rome along Via del Corso. The plaza isn't directly served by the metro, but the Barberini stop is nearby. There are also a number of buses that serve the area, such as the N6, N25, 81 and 117.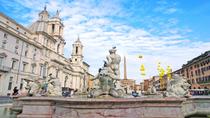 316 Reviews
Spend your morning on this classic Rome tour, seeing all the top attractions in Rome's 'centro storico' – its historic center. By both coach and foot, visit ... Read more
Location: Rome, Italy
Duration: Flexible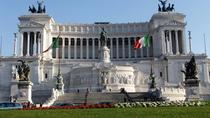 3 Reviews
Take a journey through Italian history and symbols on a fantastic 1.5 hour guided tour! Learn about one of Rome most spectacular and famous monuments: the ... Read more
Location: Rome, Italy
Duration: 90 minutes (approx.)
All the most famous sites of Ancient Rome in just one tour. This very special guided tour makes the ruins come alive and takes you back to the Roman Empire led ... Read more
Location: Rome, Italy
Duration: 3 hours (approx.)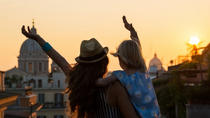 21 Reviews
Take a fascinating and fun tour of the city center of Rome after sunset led by a specialized local guide. You will visit some of the city highlights including ... Read more
Location: Rome, Italy
Duration: 2 hours 30 minutes (approx.)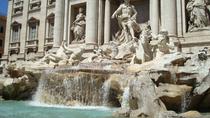 This tour is especially designed for first time travelers to Rome who want to learn more about the history and secrets of the Eternal City. The 90-minute drive ... Read more
Location: Civitavecchia, Italy
Duration: 9 hours (approx.)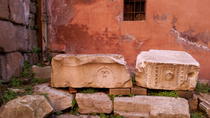 Private full day walking tour of Rome discovering the secret Ancient Rome, Colosseum and Roman Forum.
Location: Rome, Italy
Duration: 7 hours (approx.)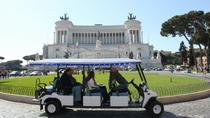 118 Reviews
Explore Rome by golf cart and take in top attractions in style on this private 3-hour tour. Roll through the pretty streets by golf cart as a private guide ... Read more
Location: Rome, Italy
Duration: 3 hours (approx.)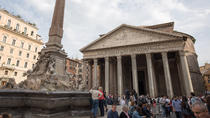 477 Reviews
See the very best of Rome and its most famous squares, monuments, fountains and artworks on this 2.5-hour afternoon walking tour. Be enchanted by the Eternal ... Read more
Location: Rome, Italy
Duration: 2 hours 30 minutes (approx.)