Jewish Ghetto Tours
There is a neighborhood in Rome still known by the population that called it home in the 16th century. The Roman Jewish Ghetto, formally established in 1555, was where Jews in Rome were forced to live after that year, although Jews had lived in the city for centuries. The city erected walls around the ghetto, and they were torn down only after the ghetto was officially abolished in 1882.

Despite this unhappy history, this part of Rome is now a relatively popular tourist destination. The former Jewish Ghetto is still a center of Jewish life in Rome - the city's synagogue is here, and this is where you'll find restaurants, markets, and butchers serving and selling Kosher food products. In fact, in the spring when artichokes are in season, this is the part of the city where you'll find Rome's famous "carciofi alla giudia," or Jewish-style artichokes.

Rome's synagogue was built in the late 19th century, which is only open for services, but which also houses the Jewish Museum of Rome. Some of the displays contain fragments of synagogues and ghettos from elsewhere in Europe, while others showcase Jewish history in the city of Rome.
439 Reviews
Jostle with locals for the best food in town on this 3.5-hour small-group food tour of Rome! Focusing on the most exciting gourmet haunts in up-and-coming ... Read more
Location: Rome, Italy
Duration: 3 hours 30 minutes (approx.)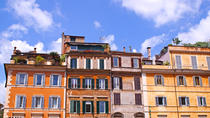 310 Reviews
Escape Rome's crowds to explore parts of the historic center that most tourists don't get to visit. You'll enjoy a leisurely stroll through the fascinating ... Read more
Location: Rome, Italy
Duration: 3 hours (approx.)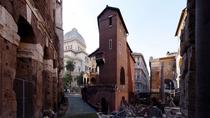 1 Review
Enjoy a morning tour among two of the most iconic districts of Rome: Trastevere, whose name means on the other side of the river "Tevere", and the old Jewish ... Read more
Location: Rome, Italy
Duration: 3 hours (approx.)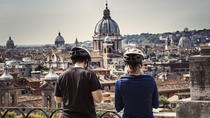 95 Reviews
See the sights of the Eternal City on a full-day electric-assist bicycle tour, with a pizza or pasta lunch, wine and a gelato stop included! Easy and safe to ... Read more
Location: Rome, Italy
Duration: 7 hours (approx.)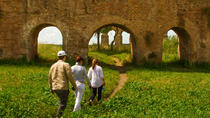 22 Reviews
If you have an interest in history or are a seasoned traveler looking for a unique Italian experience; our Rome Off-The-Beaten-Path tour is for you. For a full ... Read more
Location: Rome, Italy
Duration: 3 hours 30 minutes (approx.)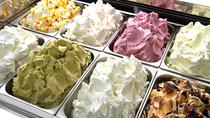 13 Reviews
Your local Italian guide will take you to a delightful little café to taste an Italian cappuccino or espresso. Next you will try the best and most fresh ... Read more
Location: Rome, Italy
Duration: 3 hours 18 minutes (approx.)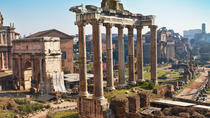 Discover Rome's timeless beauty in a fun, entertaining and effortless manner with a small-group 3.5-hour tour on a Segway. It is one of the Eternal City's ... Read more
Location: Rome, Italy
Duration: 3 hours 30 minutes (approx.)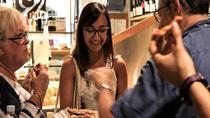 1 Review
Go hunting for the best food in Rome with this private 3.5-hour food tour through Campo de' Fiori, the Jewish Ghetto, and the Trastevere neighborhood. With an ... Read more
Location: Rome, Italy
Duration: 3 hours 30 minutes (approx.)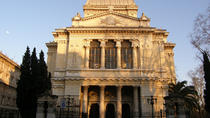 1 Review
Join a Special Guided Tour of the Roman Jewish Ghetto to explore some of the treasures of Rome. Breathe in a magic atmosphere while visiting the Theater of ... Read more
Location: Rome, Italy
Duration: 3 hours (approx.)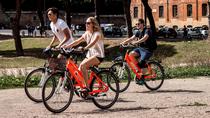 1 Review
Enjoy a private cycle ride around central Rome and see the city's legendary sights from the saddle of a comfortable bicycle. An experienced guide will ... Read more
Location: Rome, Italy
Duration: 6 hours (approx.)