207 Reviews
Address:

Piazza della Rotonda, 00186, Italy

Hours:

Mon-Sat 9am-7:30pm, Sun 9am-5:30pm

Admission:

Free
Pantheon
The Pantheon in Rome is a remarkable building architecturally. Basically a cylinder with the floating dome on top of columns, it is the largest masonry vault ever built. In the center of this dome is a hole bringing in a shaft of light to show the beauty of this building and its relatively simple, open interior. Being inside the Pantheon feels very special.

Originally built in 27 BC and rebuilt by Emperor Hadrian in 120 AD, the temple has been damaged and plundered over time. In 609 AD it became a Christian church dedicated to the Madonna. In the 17th century some of its bronze ceiling was taken and melted down for use in St Peter's Basilica. Important figures such as King Victor Emmanuel II and the artist Raphael are buried in the Pantheon.
Practical Info
The Pantheon is located in the center of Rome, a short walk from the Tiber River, the main shopping street of Via del Corso and many other attractions. Walk there or catch a bus or tram to stop Largo di Torre Argentina. Remember that the Pantheon is an active religious building, and flash photography and loud conversations are discouraged.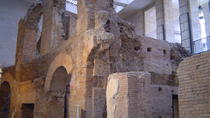 3 Reviews
Explore an underground world beneath the streets of Rome on this 3-hour walking tour. Experience the city from the days of the Roman Empire at sites such as ... Read more
Location: Rome, Italy
Duration: 3 hours (approx.)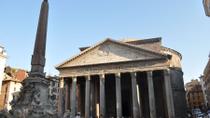 13 Reviews
Discover the Pantheon, the Temple of Hadrian and Santa Maria in Via Lata, three of Rome's most remarkable ancient buildings, on this 2-hour guided walking ... Read more
Location: Rome, Italy
Duration: 2 hours (approx.)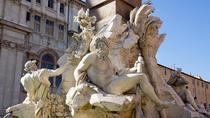 2 Reviews
Explore Rome's wealth of history and culture in style on a private walking tour with an art expert. Accompanied by your own private guide who specializes in ... Read more
Location: Rome, Italy
Duration: 3 hours 30 minutes (approx.)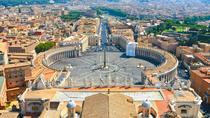 Explore Rome's classical fountains and squares as you take this walking tour to see the city's baroque gems. On this tour, you'll visit some of Rome's most ... Read more
Location: Rome, Italy
Duration: 2 hours 30 minutes (approx.)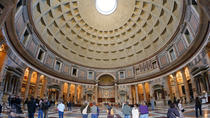 76 Reviews
Visit the Colosseum, the Roman Forum, Capitoline Hill, Pantheon and Piazza Navona on this must-do small group Ancient Rome tour. Our expert guide will offer ... Read more
Location: Rome, Italy
Duration: 3 hours 30 minutes (approx.)
3 Reviews
Visit Rome's best preserved Ancient temple and the tomb of Raphael. Explore one of the city's most beautiful churches home of the Inquisition that trialed ... Read more
Location: Rome, Italy
Duration: 90 minutes (approx.)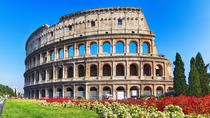 11 Reviews
Take a step back in time to the age of gladiators, great rulers, emperors and popes, art and Roman history! The 3 hour skip the line tour bring together all ... Read more
Location: Rome, Italy
Duration: 3 hours (approx.)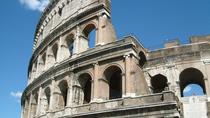 1773 Reviews
Visit the Colosseum, Roman Forum, Capitoline Hill and Rome's 'centro storico' (historical center) on this must-do Ancient Rome tour. The 3-hour Rome walking ... Read more
Location: Rome, Italy
Duration: 3 hours (approx.)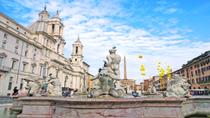 296 Reviews
Spend your morning on this classic Rome tour, seeing all the top attractions in Rome's 'centro storico' – its historic center. By both coach and foot, visit ... Read more
Location: Rome, Italy
Duration: 3 - 6 hours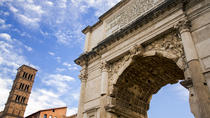 6 Reviews
Want to see the best of Rome but limited on time? This 7.5-hour tour combines two must-do Rome experiences into one full-day excursion. Delve into the very ... Read more
Location: Rome, Italy
Duration: 7 hours 30 minutes (approx.)