Viewing All 12 Photos
Certified photos by travelers like you.
November 2015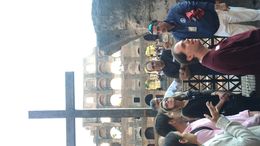 We enjoyed our tour guide and our tour of the Colosseum!
RockyDick United States of America
July 2015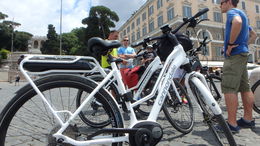 The e-bikes were greatly appreciated -- after all, Rome is the city built on seven hills!
October 2014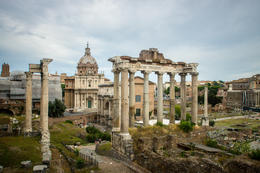 I was so glad we did this bike tour or we would have missed this view! We did a tour of the Forum and Colosseum but this view was truly spectacular! Thanks, Bruno. He was wonderful!
October 2014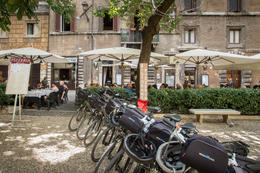 Our bikes all lined up while we ate a wonderful Italian meal. We got to meet people from Australia and Canada!
October 2014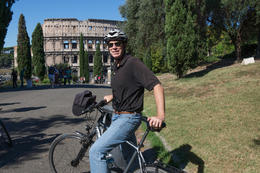 Possibly, the most fun we've had in a long time! Worth every penny! We saw so many historical places and ate at a wonderful little cafe in Trastevere! I used an electric bike - loved it. My husband used a regular bike and was fine. Bruno, our guide, was wonderful!
Debbie USA
August 2014
Debbie and John at the Colosseum in Rome. Met some nice people from all over the world! Our tour guide was a professor and he was extremely knowledgeable in all of the areas we visited. The sites on the tour are truly amazing! Our tour experience was professionally done and highly recommended.

Marie H Ireland
January 2013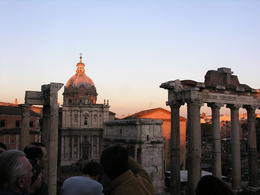 One of the wonderful postcard views from the centro storrico horizon architectural collage.
texasbob USA
November 2012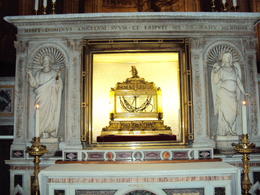 The chains place on Saint Peter as he was led to his crufixion.