Viewing All 13 Photos
Certified photos by travelers like you.
October 2013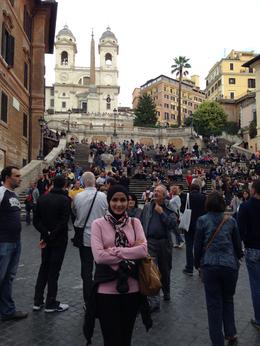 Enjoying the walking tour and historical sites
September 2013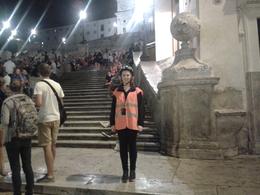 This is my daughter Rachel at the foot of the Spanish steps in her glow jacket . The steps were crowded and the atmosphere was great. Rome seems to be such a lively place both day and night.
September 2013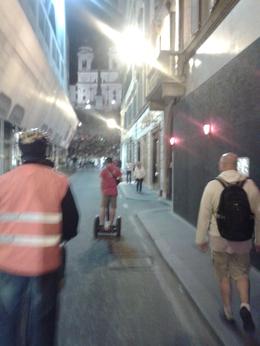 The chap in the front with no helmet is our guide Alessandra, we are heading towards the Spanish steps. This was one of the less crowded streets so we zoomed along at a good pace.We all had an earpiece in so were in contact with our guide at all times.

Jeff Australia
July 2013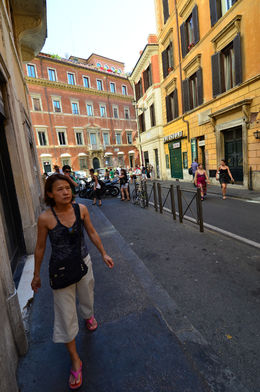 on the way towards the Spanish Steps
November 2012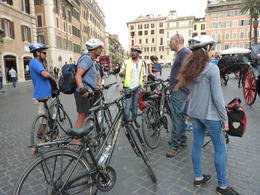 At the foot of the Spanish Steps we take a break for a few minutes to enjoy the sights and sounds.

AlexB United Kingdom
July 2012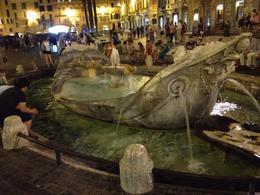 Bernini's Fontana della Barcaccia, at the bottom of the Spanish Steps
January 2012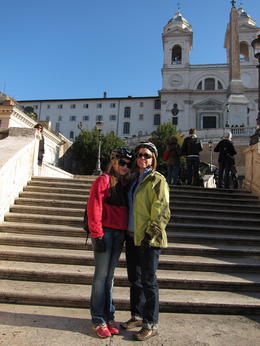 My grand daughter and I at the foot of the Spanish Steps.
Elizabeth J United Kingdom
November 2011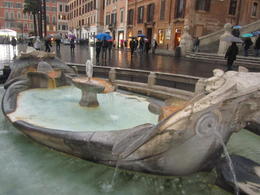 At the foot of the Spanish steps, which are French!