21 Reviews
Address:

Piazza di San Giovanni in Laterano, Rome, Italy

Hours:

Daily 7am-7pm (closes at 6pm in winter)
St John Lateran's Basilica Tours
Contrary to popular belief, St Peter's Basilica isn't the cathedral of Rome. This honor goes to "the Cathedral Archbasilica of the Most Holy Savior and St John the Baptist and St John the Evangelist at the Lateran." Quite the mouthful, but the church is more commonly known as the St John Lateran's Basilica or Basilica di San Giovanni in Laterano. The basilica is the most important of the four major basilicas in Rome, and on top of that, it's the seat of the Bishop of Rome—the Pope himself—and considered one of the most important Catholic church in the world. 
Although one might think so, St John Lateran isn't a person. The church is named after its location at the Lateran Palace, ancient seat of the noble Roman Laterni family and later the main papal residence. When the palace came into the hands of Constantine, the first Christian emperor, he soon donated the property to the church. Through fires, earthquakes, wars and much rebuilding, it remained the place where popes were consecrated. The present cathedral underwent a final remodeling in 1646, and although it has had a turbulent history, the church retained its original plan, which is made up by two aisles and a semi-circular apse.  
Apart from the six remaining papal tombs and the inlay stonework in the medieval Cosmatesque style covering the church in intricate mosaics of glass and marble, the main features of St John Lateran's Basilica are the 12 apostles. Twelve niches were created by the church's architect Borromini and then filled with life-sized statues of the apostles by the most notable sculptors of the period.
Practical Info
St John Lateran's Basilica is located outside of the Vatican, but still within the city of Rome. The closest metro stop is San Giovanni, from where it's only a short walk to the church. The basilica is open daily from 7 a.m. to 7 p.m., but in winter it closes early at 6 p.m.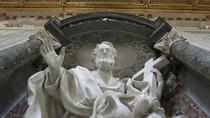 1170 Reviews
Mark your visit to Rome with special tour of the Vatican and Rome's patriarchal basilicas. After a skip-the-line tour of the Vatican Museums, step inside the ... Read more
Location: Rome, Italy
Duration: 9 hours (approx.)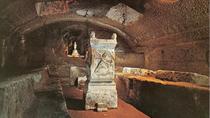 3 Reviews
Enjoy a half-day walking tour (small group max. 12 people) of Christian Rome and discover underground treasures in some of the most sensational churches. Your ... Read more
Location: Rome, Italy
Duration: 3 hours (approx.)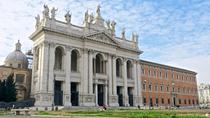 Visit several of the most influential basilicas, such as St. Mary Major and St. John Lateran and discover just how important they were in shaping the history ... Read more
Location: Rome, Italy
Duration: 3 hours (approx.)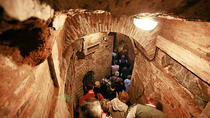 5 Reviews
Learn the stories behind the grand monuments of Rome, discover the Colosseum, the Roman Forum & Palatine Hill and finally the mysterious Catacombs
Location: Rome, Italy
Duration: 8 hours (approx.)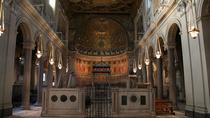 Enjoy a half-day walking tour of Christian Rome and discover underground treasures in some of the most sensational churches. On this private tour, you'll hear ... Read more
Location: Rome, Italy
Duration: 3 hours (approx.)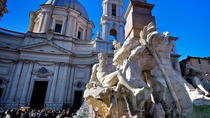 Visit some of the most Catholic churches of Rome traveling in a comfortable, air-conditioned Mercedes car or minivan. See St. Peter's, St. John Lateran, St. ... Read more
Location: Rome, Italy
Duration: 4 hours (approx.)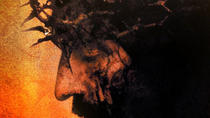 11 Reviews
Superb tour providing an intimate encounter with the physical objects collected and/or related to the Passion and Death of Jesus Christ. This tour visits ... Read more
Location: Rome, Italy
Duration: 3 hours (approx.)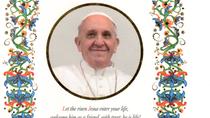 We are immensely pleased to lead to you to visit the most significant sites of the Catholic Church in Rome. Included one Papal Blessing on Parchment in ... Read more
Location: Rome, Italy
Duration: 8 hours (approx.)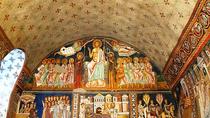 3 Reviews
Leave Rome's main tourist trail to discover the city's tucked-away treasures with a private art historian–guide. This 3.5-hour walking tour puts the spotlight ... Read more
Location: Rome, Italy
Duration: 3 hours 30 minutes (approx.)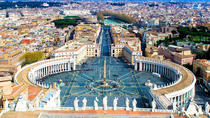 Take your chance to visit the Vatican Museums that represent together with the Sixtine Chapel one of the biggest and interesting museum complex of ... Read more
Location: Rome, Italy
Duration: 8 hours (approx.)