Trastevere
The Trastevere neighborhood of Rome is one of the city's oldest districts; walking through its cobbled streets during the day you're apt to forget the busy Roman streets and crowds outside the Colosseum. In the Trastevere, you'd be forgiven for thinking you'd walked into an Italian village. Because, in a way, you have.

The name "Trastevere" means "across the Tiber" (which is "Tevere" in Italian), which should tell you it lies on the opposite side of the river from monuments like the Roman Forum and Colosseum - it's actually on the same side of the river as Vatican City. There are many inexpensive places to eat in the Trastevere, but the area is essentially hotel-free. To stay here, you'll need to book an apartment rental or guesthouse, as that's basically all that's available for lodging.

By day, the Trastevere is almost unfailingly charming, and the small Piazza Santa Maria in Trastevere is straight out of an Italian countryside hill town. The beautiful church for which the piazza is named is one of Rome's oldest churches. By night, the neighborhood transforms into a haven for young Romans, expats, and tourists who enjoy the Trastevere's many bars.
304 Reviews
Jostle with locals for the best food in town on this 3.5-hour small-group food tour of Rome! Focusing on the most exciting gourmet haunts in up-and-coming ... Read more
Location: Rome, Italy
Duration: 3 hours 30 minutes (approx.)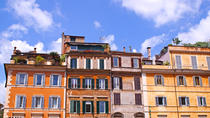 302 Reviews
Escape Rome's crowds to explore parts of the historic center that most tourists don't get to visit. You'll enjoy a leisurely stroll through the fascinating ... Read more
Location: Rome, Italy
Duration: 3 hours (approx.)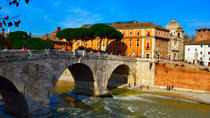 6 Reviews
Get a glimpse of local life on this 2-hour walking tour of Trastevere, one of Rome's oldest and most characteristic neighborhoods. With a local guide leading ... Read more
Location: Rome, Italy
Duration: 2 hours (approx.)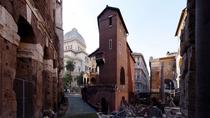 Enjoy a morning tour through two of the most iconic districts of Rome, Trastevere and the old Jewish ghetto.
Location: Rome, Italy
Duration: 3 hours (approx.)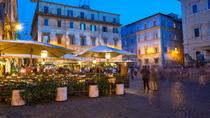 30 Reviews
The winding cobbled lanes of Trastevere. Dinner in a 17th-century villa. Combine both on this special walk-and-dine tour around this happening Rome ... Read more
Location: Rome, Italy
Duration: 3 hours (approx.)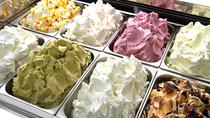 7 Reviews
Your local Italian guide will take you to a delightful little café to taste an Italian cappuccino or espresso. Next you will try the best and most fresh ... Read more
Location: Rome, Italy
Duration: 3 hours 18 minutes (approx.)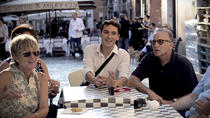 8 Reviews
Learn about Roman cuisine and history in this exclusive guided tour for up to 6 people. Enjoy a unique taste of Rome while sampling some of the best food Rome ... Read more
Location: Rome, Italy
Duration: 4 hours (approx.)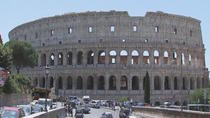 4 Reviews
Forget subways or buses and take a chauffeured journey by limo service in Rome on this private 4-hour tour. Enjoy personalized attention from your driver (or, ... Read more
Location: Rome, Italy
Duration: 4 hours (approx.)
9 Reviews
See the sights of Rome on a 3-hour small-group sightseeing tour by minivan. After pickup from your hotel, pass the Eternal City's top attractions and explore ... Read more
Location: Rome, Italy
Duration: 3 hours (approx.)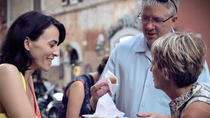 3 Reviews
This 3.5 hour Trastevere food tour gives you the opportunity to learn about real Roman cuisine and its history while tasting some of the best food Rome has to ... Read more
Location: Rome, Italy
Duration: 3 hours 30 minutes (approx.)